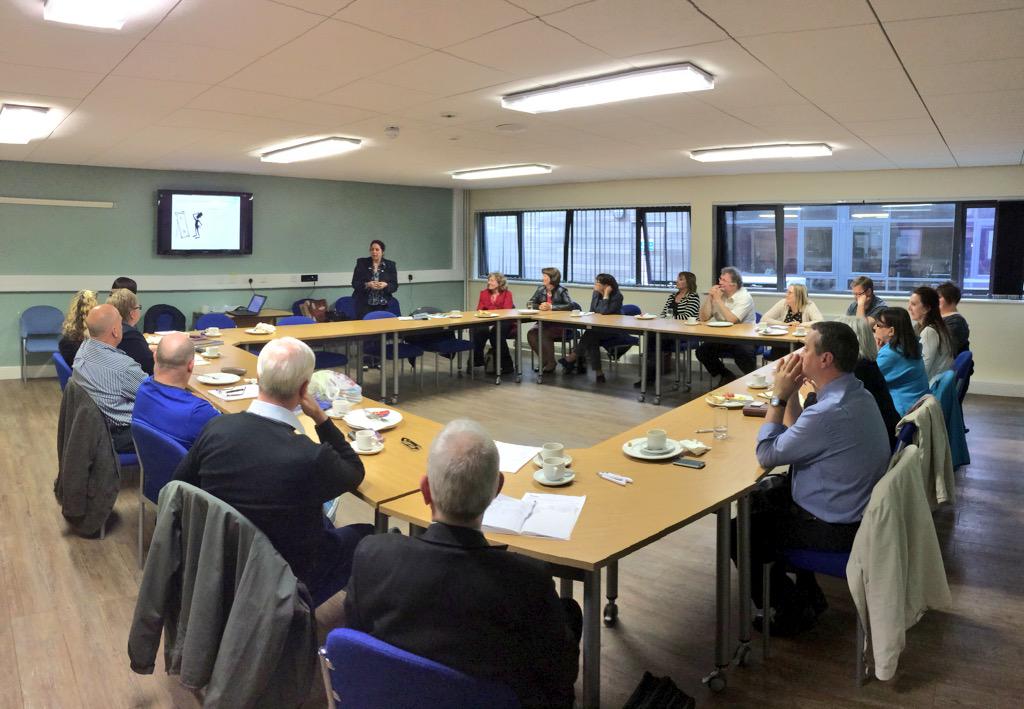 Leadership Links are development and networking opportunities targeted at local voluntary, community and faith (VCF) sector leaders, coordinators and managers.  
These sessions are an opportunity to network with sector colleagues, discuss themes and trends and support learning, knowledge and growth for local leaders.
Previous speakers include:
Fiona Clark, Chief Officer,




South Sefton CCG & Southport & Formby CCG

Jenny Stewart, Chief Executive  & Richard Daly, Commercial Manager




Liverpool & Sefton Chamber of Commerce

 Diane Moisley-Mason (DMM Training and Development Ltd)

Howard Exton-Smith, NCVO
---
Upcoming Leadership Links
Sefton CVS, in partnership with NCVO (National Council for Voluntary Organisations), are pleased to announce four Leadership Links training opportunities running from September 2017 until June 2018.
Leadership Links Session 4: Good governance in the charity board room (Book Here)
Wed 27 June 2018, 09:30 – 16:00
Who is it for? 
This Leadership Links programme is especially designed for Leaders, Managers and Trustees and is delivered locally at a lower cost to be affordable and accessible. The Programme is designed to help you perform better to meet operational challenges today and enable change for tomorrow whilst offering support and learning to build personal resilience, confidence and capabilities.
Benefits 
Become an influential leader who can positively impact both organisational culture and enhance your ability to respond to rapid shifts in the environment. You will understand how to manage change and respond to resistance.
Costs 
The cost for each of the one-day courses is £70 per person. This includes free parking, refreshments, buffet lunch and course materials. (Please note: Similar courses in London and across the UK cost £200 minimum, so please take advantage of this great opportunity!)
Alternatively, book the full programme of 4 courses for £250 (saving £30), please email training@seftoncvs.org.uk for more information about this offer. 
About the the Facilitator: Howard Exton-Smith 
Following a general management career in the private sector, Howard has over 20 years' experience as a consultant, trainer and coach specialising in personal and organisational development, strategy and governance, and the management of change.
He works at the intersection of the private, public and third sectors to build capacity by strengthening individuals and organisations. Client-centred and flexible, he employs a collaborative style to solve problems and participatory techniques to foster learning and ownership.
From a background in psychology, marketing and professional services, Howard has extensive experience of delivering successful learning, development and capacity-building programmes with a range of audiences. Howard leads NCVO's open-programme finance, risk and change courses and is also responsible for creating bespoke, in-company, courses when required.
Howard has lived and worked in Europe, Africa and North America and has been a Trustee and Chair of a UK charity. He holds an MSc in Management.