Citizens 4 Good Scheme Honours Community Heroes
A scheme which honours Sefton residents who make a difference to life in their local communities has honoured its latest recipients at its first event since Covid-19 lockdowns.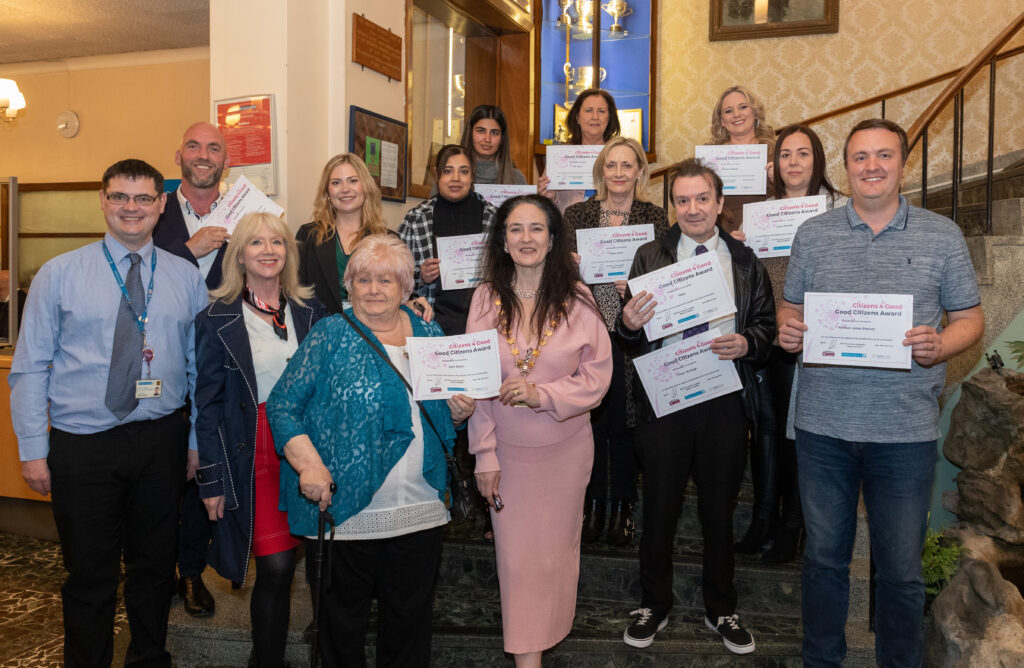 Citizens 4 Good aims to highlight the good deeds, kindness and support that local people provide to other members of their local community.
It is a joint initiative between Sefton CVS and the Mayor of Sefton's Office and was established in 2017.
This month's ceremony was even more exciting than normal as it was the first Citizens 4 Good event held since the lockdowns caused by the Covid-19 pandemic.
The ceremony was held at Bootle Town Hall and attended by nine nominees who each received a certificate and thanks from the Mayor of Sefton, Councillor Clare Carragher.
Councillor Carragher said she was delighted to attend the event and to hear about the many examples of the excellent work that people are doing in their local communities.
She commented: "So many good things are happening in Sefton and we want Citizens 4 Good to shine a spotlight on those people making a difference to life in their area."
One of the nominees, Helen Jones, commented: "I am honoured to have been nominated as part of Lydiate in Flower by one of our volunteers, and to be at this ceremony with the other very worthy nominees."
The nominees who received certificates were:
Michael Brennan for his work with Bootle Action Group making improvements to his local area.
Laura Harlock for her work setting up the Food Pantry at the Independence Initiative in Bootle, combatting food poverty.
Helen Jones for her co-ordination and chairing of Lydiate in Flower, making Lydiate a more beautiful place to live.
Peter McVeigh for establishing the website and forum Bootle History, providing a place for people to come together and reconnect.
Colin Molloy for working tirelessly to make Derby Park a more pleasant facility for local people to enjoy.
Gill Ruane for running Sefton Baby Baskets providing mums with everything they need from birth to three months, and so supporting deprived local families.
Zak and Jit Sandhu for their acts of kindness and friendly attitude whilst running the Select and Save shop in Seaforth.
Jemma Stewart for setting up Phoenix Healing which supports women who have been in domestic violence situations.
Cath Wilson for founding Southport Lifeboat Station and raising £1.4 million to build this vital resource for the town.
Michael Brennan of Bootle Action Group said: "As a volunteer, I do what I do for the benefit of my community. Whilst not doing it for any recognition, it is humbling when people do recognise your efforts, and these awards are a great way to do just that."
Lauren Jones, Sefton CVS Volunteer Centre Co-ordinator, added: "Everyone who has been recognised here tonight has made a really positive impact on their local community, and inspired someone enough to nominate them."
For more information about future opportunities to nominate people for Citizens 4 Good ring 0151 920 0726 or email info@sefton4good.org.uk.