Annual Report
Each year Sefton CVS publishes an Annual Report detailing the activities and outcomes achieved by the organisation in working with local voluntary community and faith organisations, our partners and the wider community. We also publish on an annual basis, both the abridged accounts within the annual report, and a separate Trustee report with the organisations full accounts.
These reports are all available in alternative formats including alternative languages and audio format. Please Contact Us for more information.
Learn More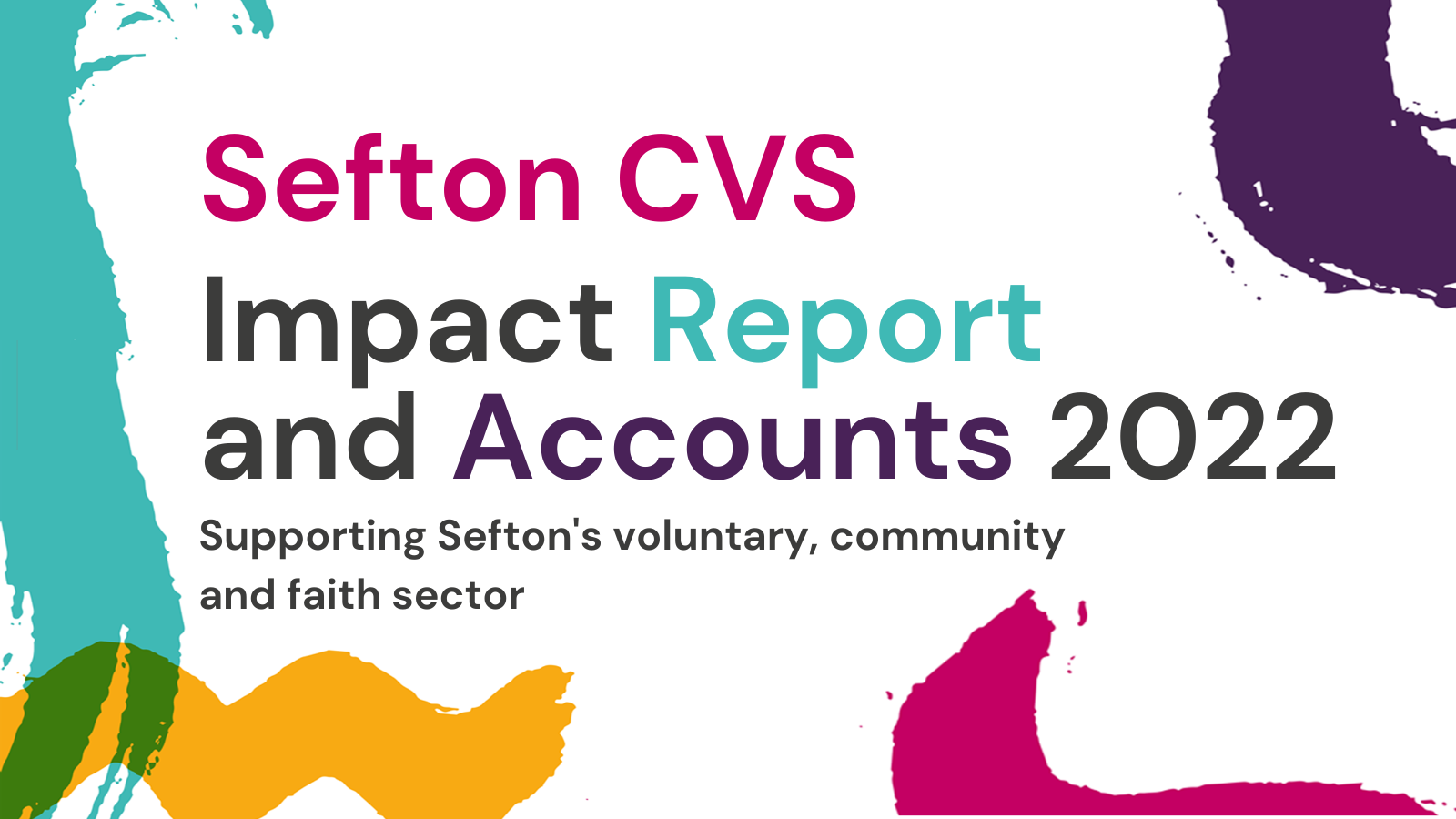 Leadership Team
Sefton CVS works closely with Sefton Council, South Sefton and Southport and Formby Clinical Commissioning Groups and other statutory partners to address local priorities and facilitate VCF sector representation and participation.
Trustees
Trustees are elected at the organisation's Annual General Meeting in October on a rotational basis to serve a three-year term. This is the principal route of appointments to the board.
Co-options to appoint Directors who can bring specific areas of knowledge and expertise to the Board are also undertaken.
Patrons
The role of a CVS Patron is to act as an ambassador and engage in activity to promote, support and advocate the work of Sefton Council for Voluntary Service (CVS). It is also to be a supportive and encouraging presence to Trustees, staff and volunteers in the work and activities undertaken on behalf of the charity.
Sefton CVS appoint Patrons from within the Liverpool City Region.