Sefton CVS is governed by a Board, which comprises Charity Trustees who are also Directors of the Company. The Memorandum and Articles of Association allow for a minimum of six and a maximum of 15 to serve as Directors.
Trustees are elected at the organisation's Annual General Meeting on a rotational basis to serve a three-year term. The Board regularly evaluates its composition to ensure it is representative of the geography and local communities and has the required professional expertise to provide strong and effective governance to help Sefton CVS continue to run in the best possible way.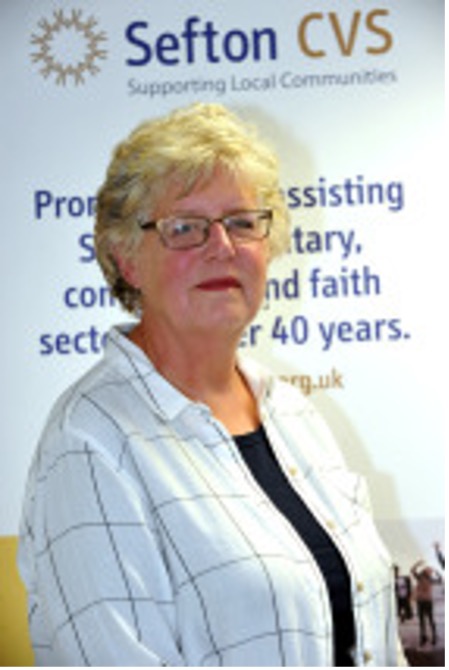 Liz Barnett - Chair
Originally from Birmingham, Liz has lived in Sefton for over 30 years. On moving to Sefton, she worked for Nugent Care, in finance and Service Development.
As a JP in Sefton and Birmingham for 20 years, Liz was Chair of the Merseyside Magistrates Association and on the National Council for Magistrates.
Liz joined the CVS team in 2009, and is now Chair and the lead member for Safeguarding.
Liz was appointed as Chair of Merseyside Probation Trust in 2011 and continued in that post until its abolition in 2014. Later in 2014, Liz started a successful small business, and after four years handed it over to her son.
Mark Sonne - Vice Chair and Treasurer
Mark is born and bred in Sefton and spent 34 years working with a leading high street bank gaining a broad spectrum of expertise in the Corporate and SME Commercial market. Now self-employed, he is still involved with the business community helping clients raise funds for a variety of projects.
Mark has been involved with a number of local charities acting as Treasurer for a school, nursery and Crossroads as well as his golf society.
Mark has been a Trustee since 2013 and was appointed Treasurer in October 2018.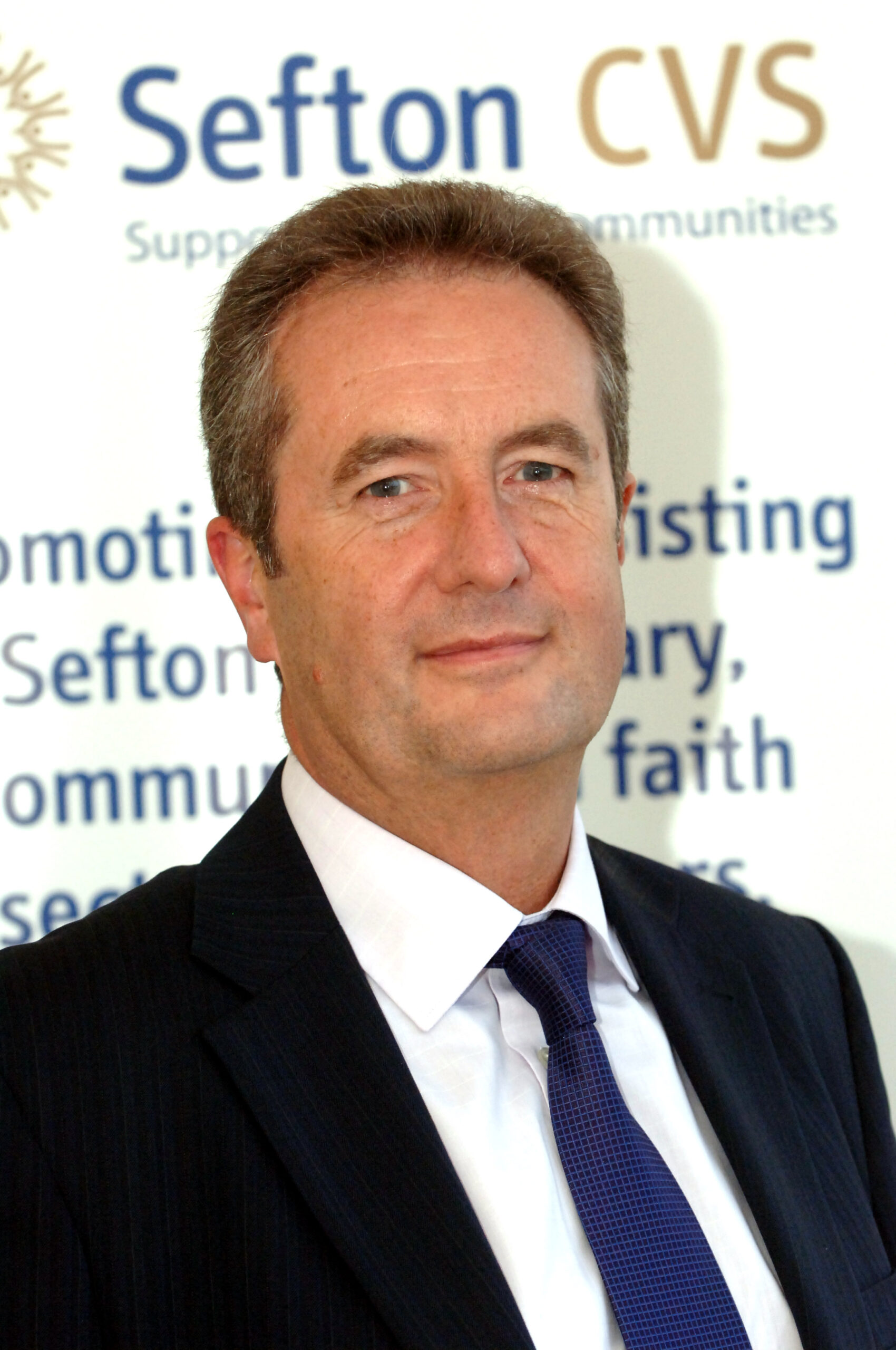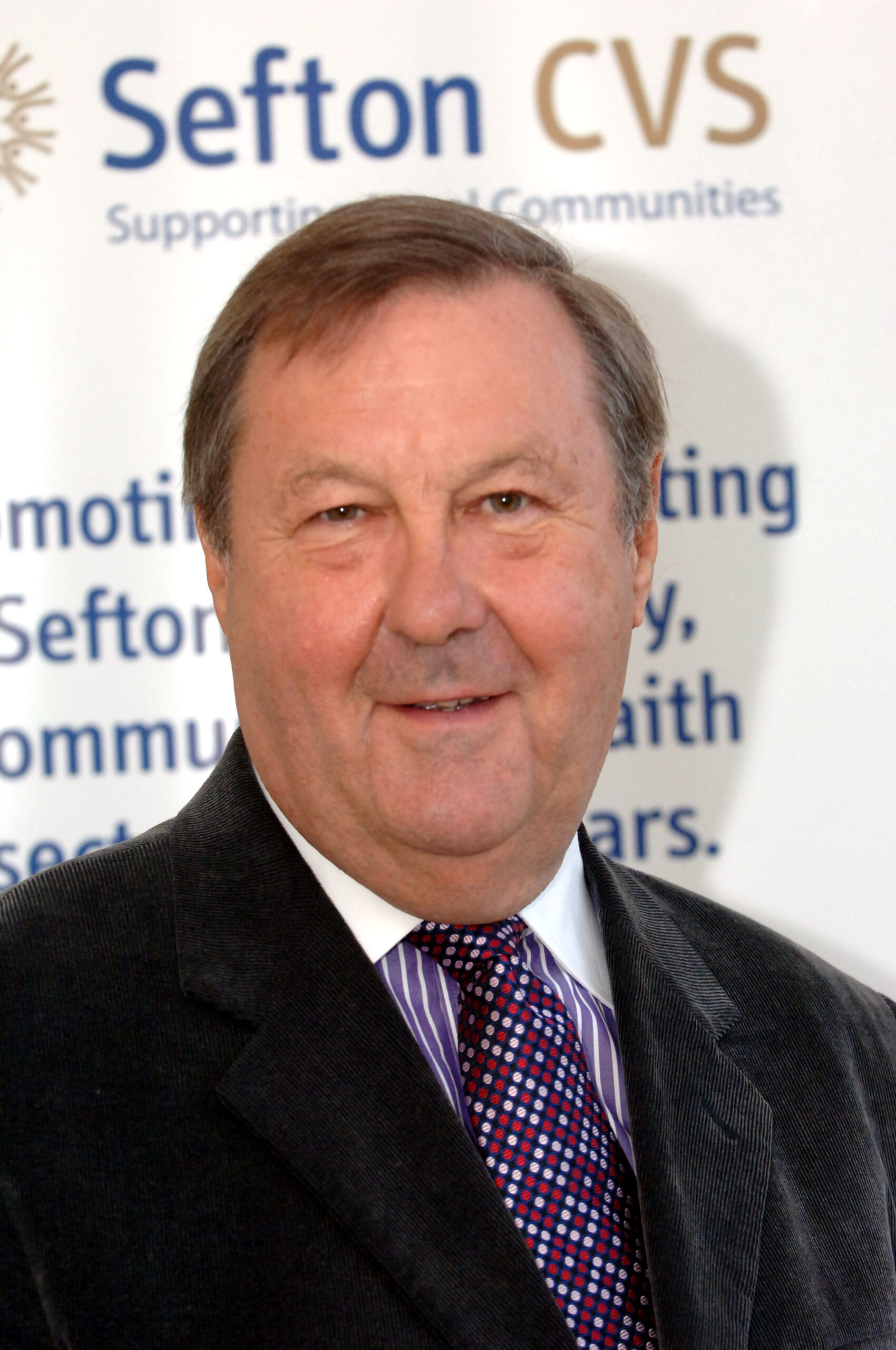 Dave Roscoe
Dave was born and educated in Waterloo and Crosby and is a former pupil of Merchant Taylors School.
His career took him away from Merseyside where his work in telecommunications saw him undertake managerial roles with international responsibilities until his retirement.
Since retirement from his main career, Dave has been Chairman of Royal Albert Dock Liverpool Ltd and a director of The Colonnades Residential Ltd. He has been President of the Athenaeum and remains active in the voluntary sector being a trustee of the Royal Albert Dock Charitable Foundation. He has been a Board member of CVS since 2004.
Paulette Lappin
Community engagement and action is fundamental to Paulette's commitment to the voluntary and community sectors so local people can challenge, engage, influence and manage change.
Her involvement with the community and voluntary sectors began in 1983 working for Community Transport sector, and over the years as a volunteer with various Charitable Trusts. This has given her extensive experience working with diverse communities, young people, In Bloom Groups, community network organisations and managing a community building.
Her work in the public sector includes community regeneration, outreach and engagement, community and public transport, access and equality issues plus European and National projects. Paulette is also a serving councillor for Sefton Council.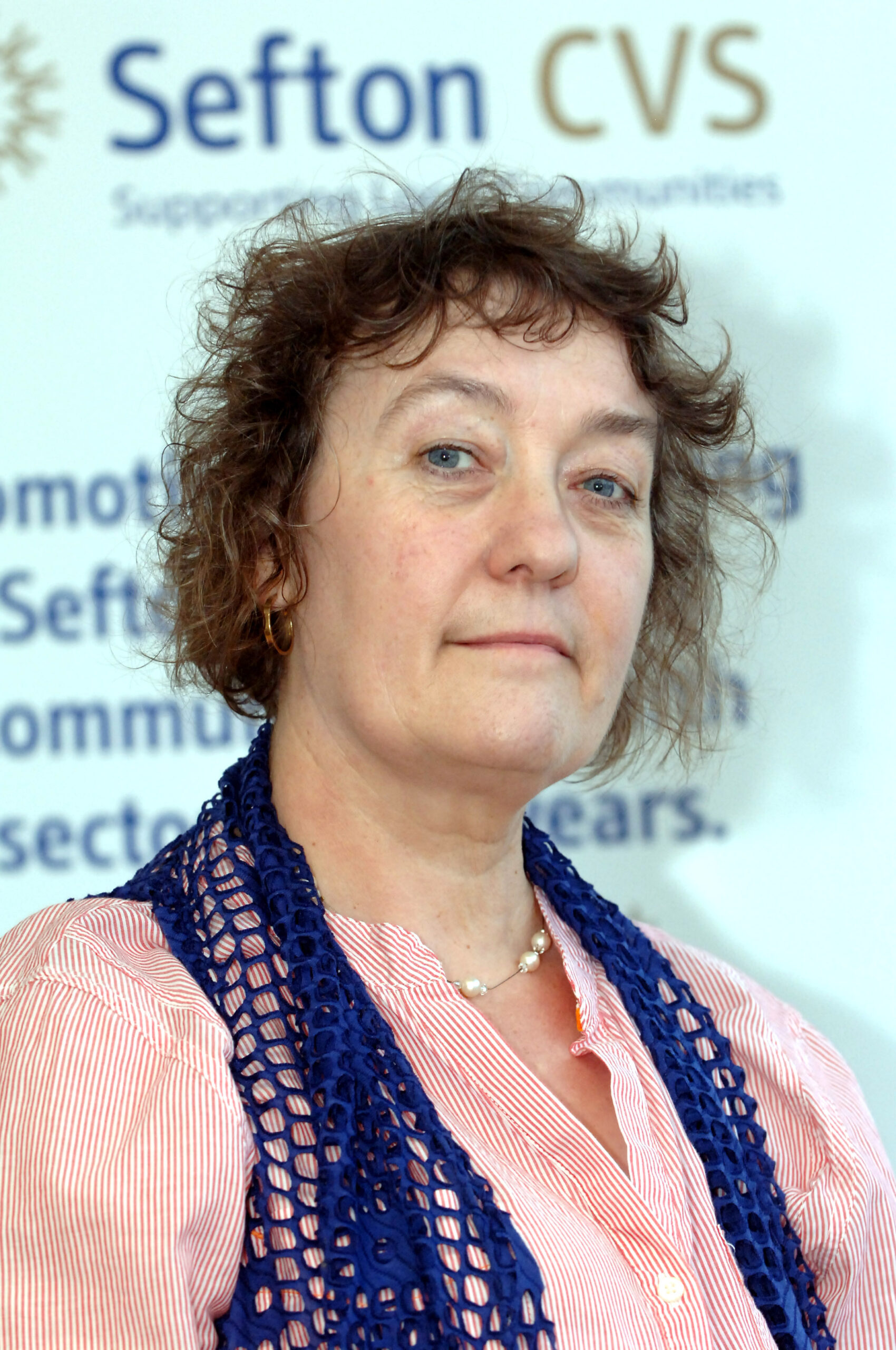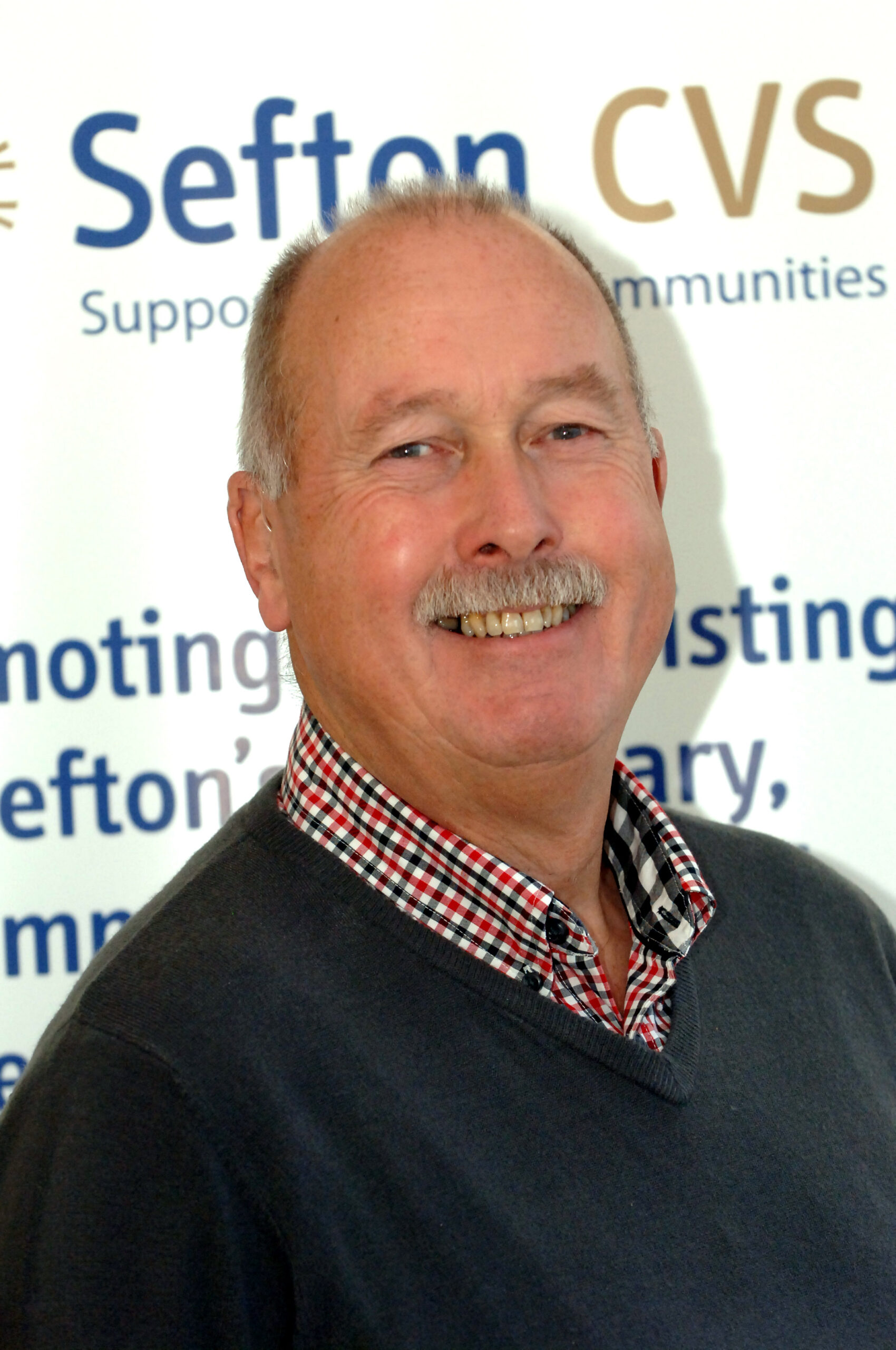 Simon Sharman
Simon was born in Bolton, Lancashire and has lived in Crosby for over 30 years.
He has held various managerial positions at HSBC bank from 1972 until his retirement in 2009. Simon was Honorary Treasurer of Sefton CVS for 25 years.
Nicky Speed
Nicky Speed is Head of Corporate Communications and External Relations at Edge Hill University.
With more than 20 years' experience, holding senior communications roles within a diverse range of sectors including higher education, local authorities, housing and transport, Nicky has built up a strong reputation across the region for working strategically with others to turn ideas into actions to deliver results.
Born and bred in Sefton, she is passionate about the work of the voluntary and community sector, spearheading the team that delivered Sefton's award-winning Year of the Volunteer campaign, and strives to collaborate with others to make a positive difference to people's lives. She is also a Trustee on the Liverpool City Region Local Enterprise Partnership's Digital and Creative Board.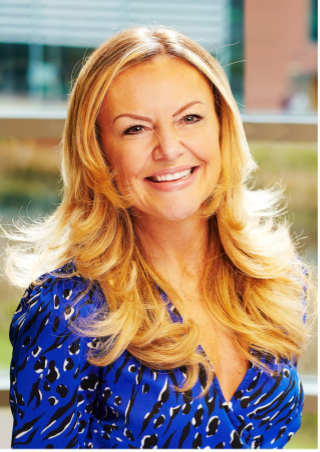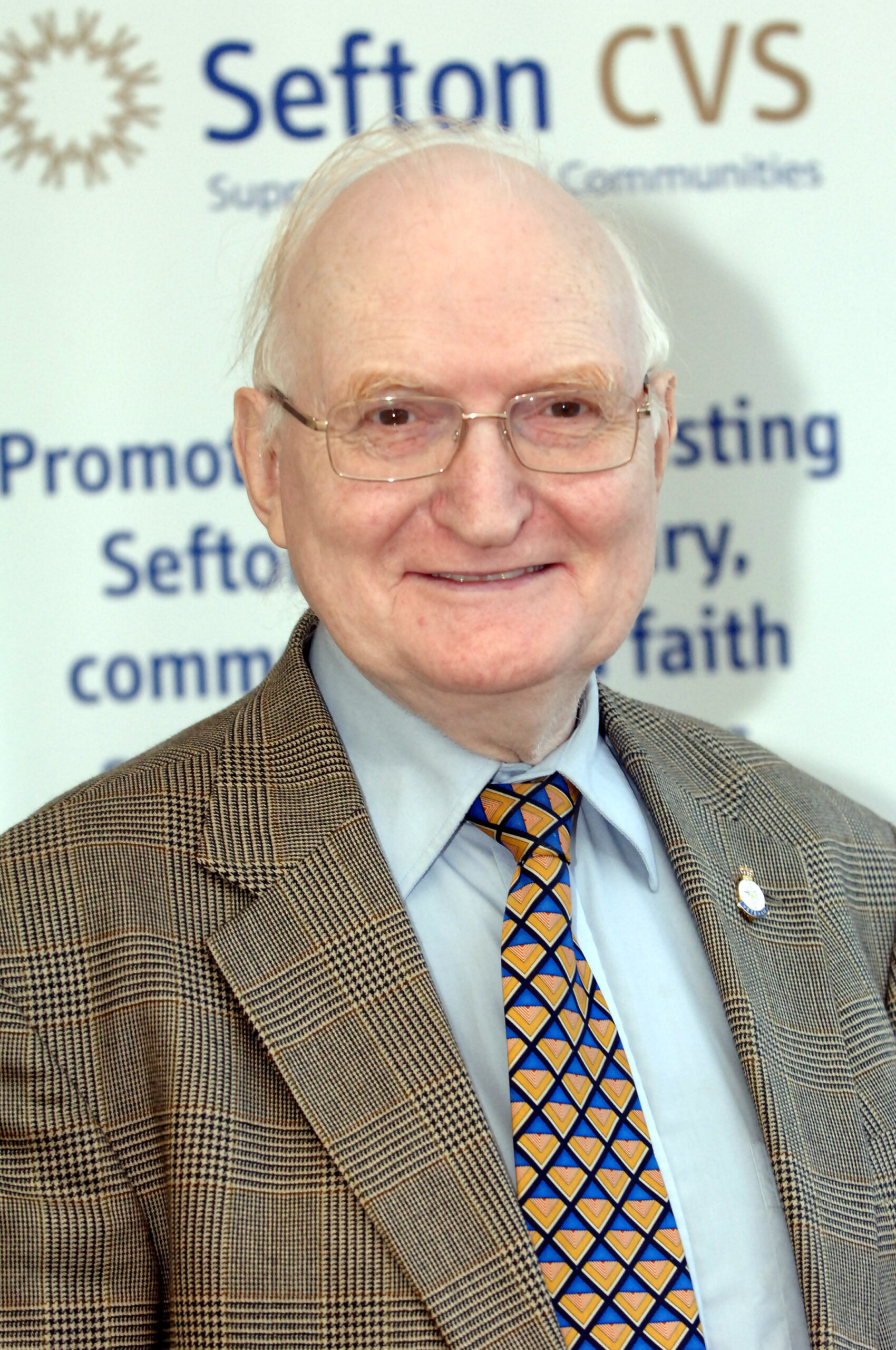 David McGregor
David McGregor spent 12 years in the Royal Air Force and then studied electronics leading him to running the Advanced Electronics and Computer Aided Design Laboratories at Kingston University. He also spent 10 years as the I.T. manager for the Queen Elizabeth's Foundation for Disabled People in Leatherhead.
David is a fellow of the Institution of Engineering and Technology, a member of the British Computer Society and the Institute for the Management of Information Systems. David is a Southport resident and joined the Board in 2009.
Romils Matthew
Romils was born in India, where he gained his university degree before moving to the UK and has lived in Merseyside for the past 19 years. He was a founding custodian of the Our Lady Queen of Peace Syro-Malabar Catholic Church Litherland and currently serves as a Parish Council member of the church and as the Secretary of the Pastoral Council of the Catholic Syro-Malabar Eparchy of Great Britain.
A Secondary School Teacher by profession, he has worked as a Science Teacher at various schools across Sefton. He was a founding committee member of the Liverpool Malayalee Cultural Association, the founding chair of the former Knowsley Ethnic Minority Support Group (KEMS) and has served as an Independent Advisor to the Knowsley ASBU and the Knowsley MARHF. He is also a Trustee of the Citizens Advice Sefton.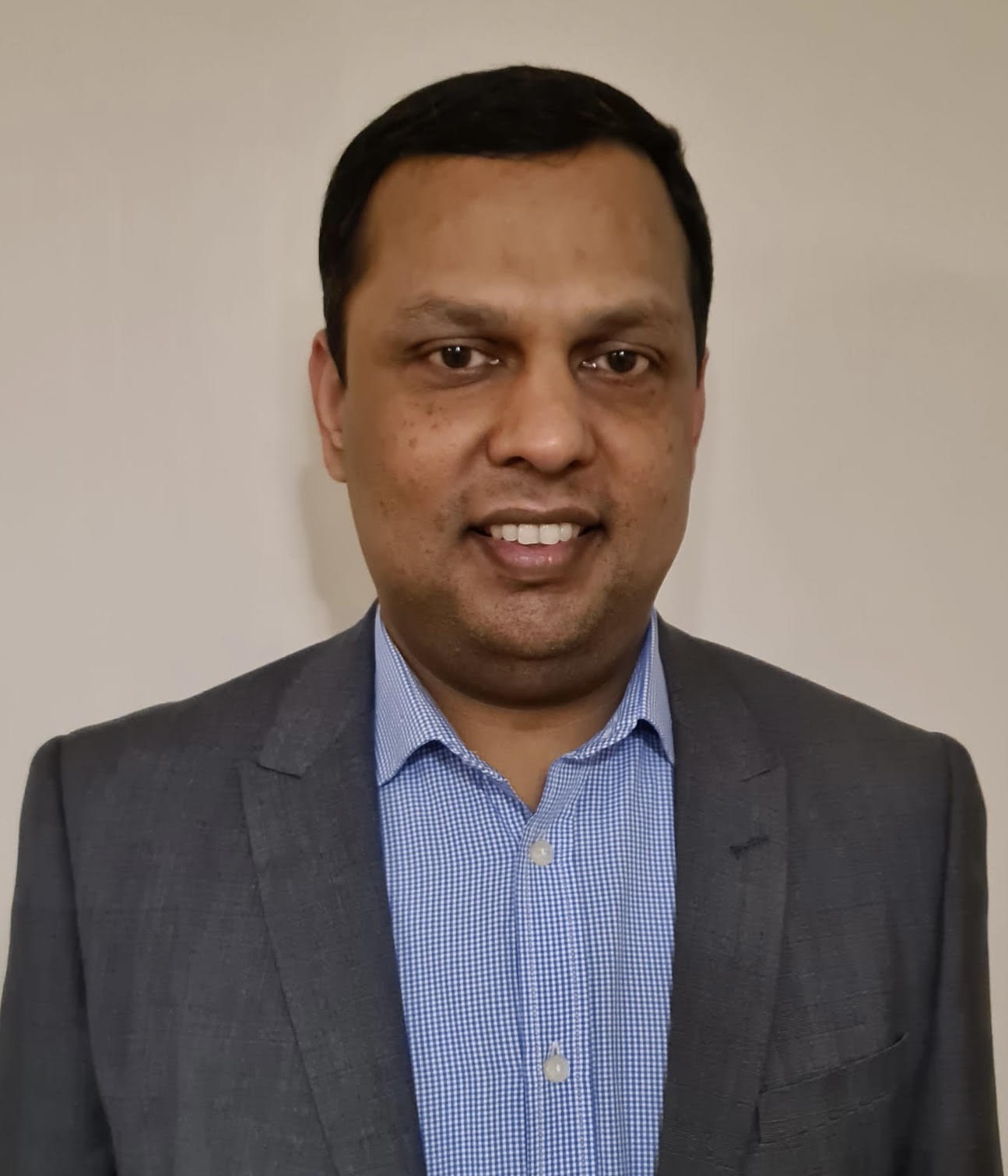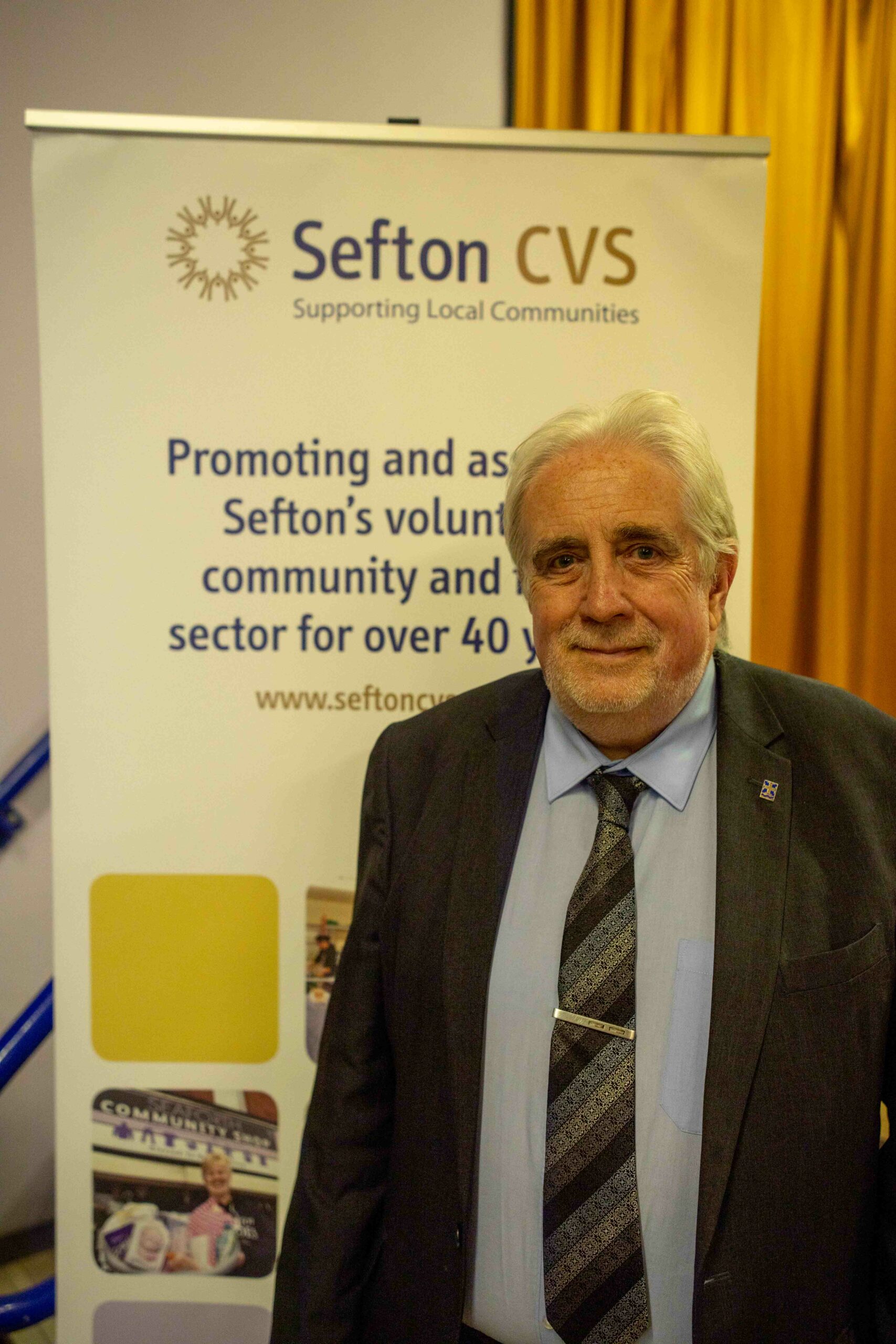 Paul Cummins
Paul Cummins worked for Sefton CVS from 1984 until 1987, and later that year became a Trustee of the organisation, a role he has had ever since, which has included a five year spell as Chair.
Since 2012 he has held the role of Cabinet Member for Adult Social Care at Sefton Council, and over the years has held both national and regional roles in local government, including as the current Chair of Liverpool City Region Health and Social Care Portfolio Holders Group.
He has lived in Sefton all his life, working in both local government and voluntary sector roles, and is a governor at two local schools.
Dr Mike Homfray
Dr Mike Homfray lives in Waterloo and works in higher education. He has a PhD from the University of Liverpool, and has an active interest in social policy which he uses in some of the roles he carries out for the CVS.
As co-chair of EMBRACE, the Sefton LGB Network, he represents the VCF sector on the Equalities partnership, of which he is vice-chair, and also sits on the Council's Consultation panel and the Sefton Stronger Communities group.
Dr Homfray is also the Board of Trustee's Equality Champion.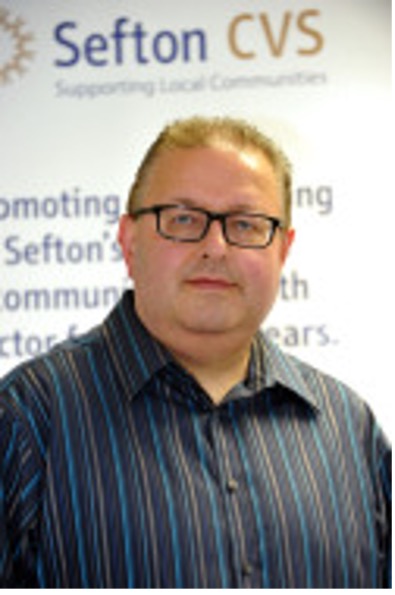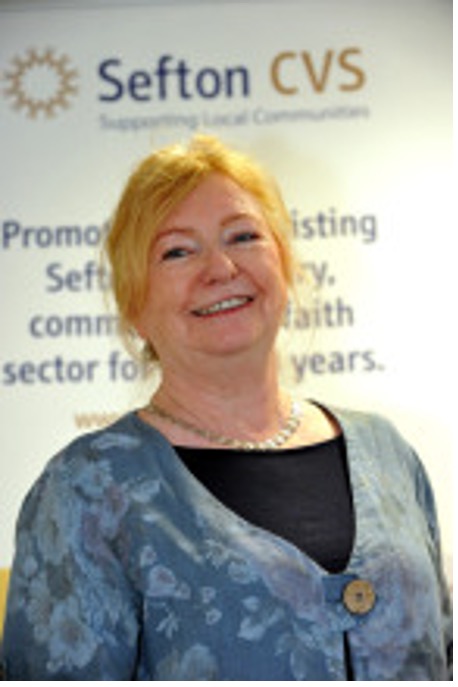 Val Elson
Valerie worked in Community Development Regeneration for over 40 years, in Skelmersdale, Salford, Liverpool and London. Ten years was spent at Liverpool CVS providing advice, training, funding and constitution and charity registration.
Valerie was Administrator for the first Liverpool Common Purpose Programme and worked with Merseyside County Council on their Anti-Heroin Campaign.
She spent 12 years working in Social Housing with Cooperative Development Services and retired as Manager of the Community Engagement Team. After her early retirement, she joined a small housing association for young people with special needs and retired as CEO.
Valerie has been Director of the Plaza Community Cinema for 17 years and is an Observer of Sefton Council for Voluntary Services' Health Watch Board.
Brian Thomas
Brian was born in Liverpool and has lived in Crosby for over 30 years.
He is a qualified management accountant having gained a wide range of financial expertise during his 30 years working in the public sector, most notably in the NHS, Prison Service and the Home Office.
Now retired, he is keen to offer advice and guidance as a trustee of Sefton CVS.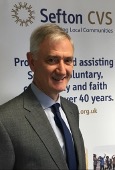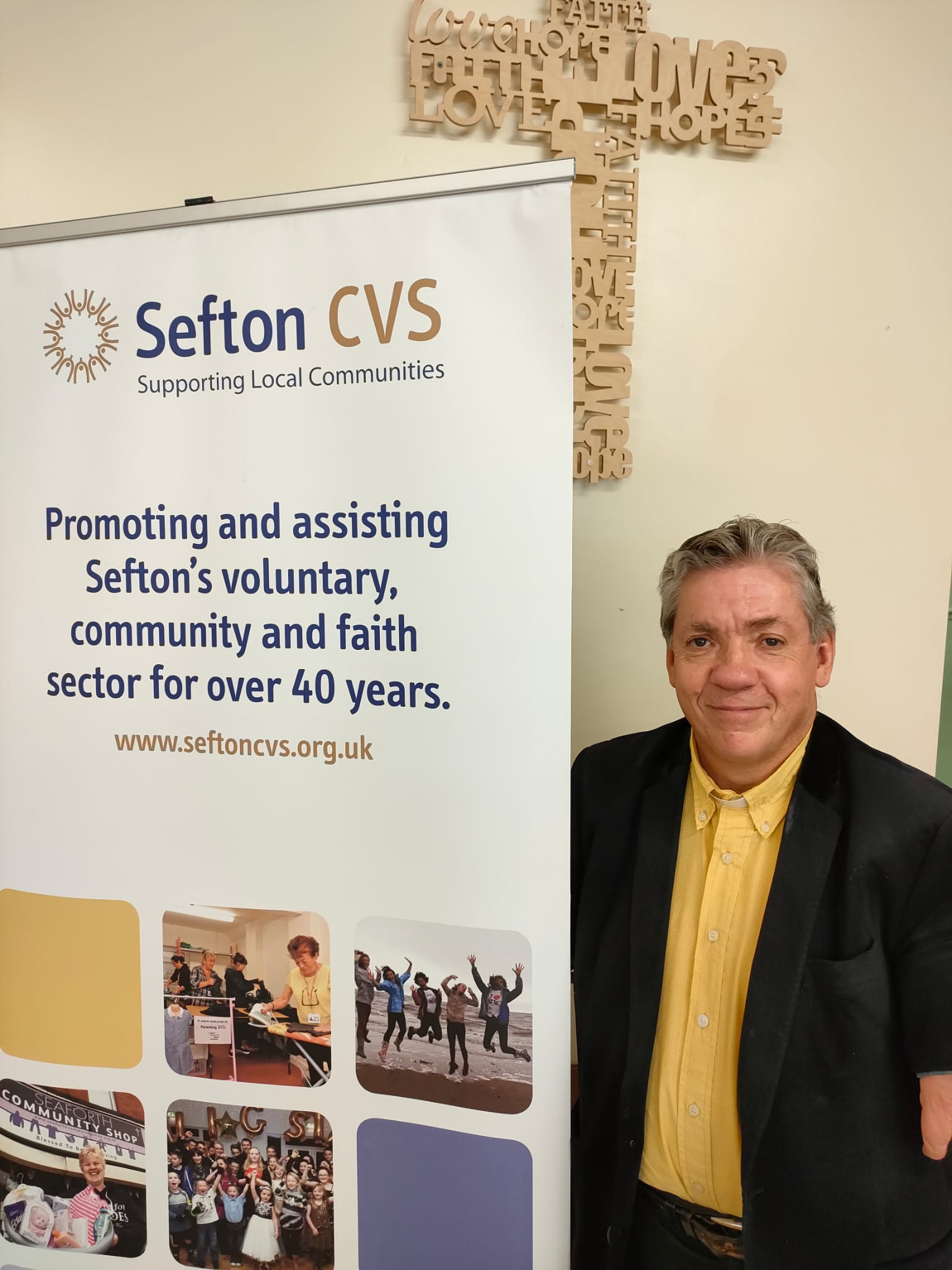 Pete Spiers
Pete Spiers lives in Bootle and is Archdeacon of Knowsley and Sefton in the Church of England Diocese of Liverpool. He is a trustee of Together Liverpool equipping churches, communities and charities to make a bigger difference through a Network of Kindness.
He has been involved in the VCF sector since being a founder member of the Browside Credit Union in Everton in 1990. He currently chairs the Sefton Faith forum, is a member of the New Realities steering group and sits on the Fairness and Social Justice Advisory Board (FASJAB) for the Liverpool City Region Combined Authority.