Volunteer Centre Sefton hosts Volunteer Celebration Event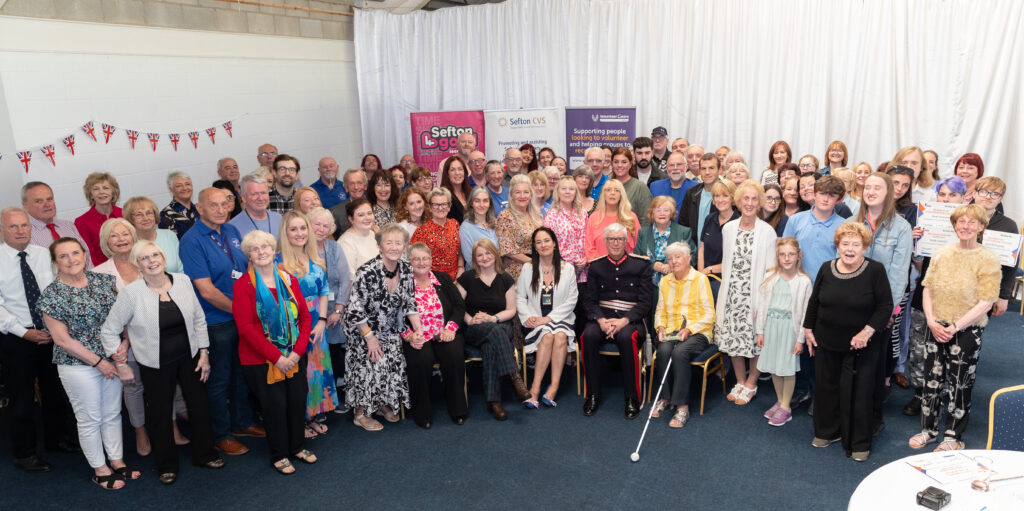 Volunteers are the lifeblood of many charitable organisations who could not function without them. Last Wednesday, 1 June, Volunteer Centre Sefton ran a Volunteer Celebration Event to honour the vital work that volunteers do throughout the borough.
Over 26 organisations and their volunteers were able to attend the event at Bootle Cricket Club. Volunteers received a certificate from distinguished guests, The Lord Lieutenant of Merseyside Mr Mark Blundell, The Worshipful The Mayor of Sefton and Councillor Trish Hardy. This was followed by an afternoon tea to mark the Queen's Platinum Jubilee.
Councillor Trish Hardy commented, "As a trustee myself, I appreciate the true value of volunteers for organisations in the VCF sector. Volunteers give their valuable time to provide much needed support in many different ways; from walking dogs to befriending lonely people, each volunteer is so valued and we hope this event goes to show the appreciation that every organisation who works with volunteers has for them.
It was an honour to be able to present certificates to volunteers".
A very special award was also presented at the event. Marie Richardson from Sefton OPERA won the Volunteer of the Year Award 2022. Marie has volunteered with Sefton OPERA for over 20 years in various roles including complimentary therapy and an intergenerational project. Marie is also a trustee of the charity and has continued volunteering with a smile on her face and a positive attitude throughout despite dealing with a number of personal problems.
Organisations who attended the event were:
Wheels for All
Pride of Sefton
Alzheimer's
Sefton OPERA
Southport and Ormskirk NHS Trust
Citizens Advice Service
Buddy Up
Community Connectors
Ukrainian Welcome Centres
SWAN Women's Centre
Friends of Derby Park
Bootle YMCA
L30 Community Centre
Sean's Place
Canal and River Trust
Homestart Southport and Formby
Girlguiding Sefton
Merseyside Offender Mentoring Project
Community within Communities
Shy Lowen Horse and Pony Sanctuary
Kindfulness Coffee Club
Raise Ltd.
Friends of Alexandra and Coronation Park
Ainsdale in Bloom
Bootle Action Group
The Reader
Linacre Mission
Lauren Jones, Volunteer Centre Coordinator said, "Volunteer Centre Sefton would like to say a huge thank you to every volunteer in the borough of Sefton who is able to give some of their time to others".
If you would like to find out more about volunteering, please contact Volunteer Centre Sefton at info@volunteeringsefton.org.uk