Services of Remembrance to be held across Sefton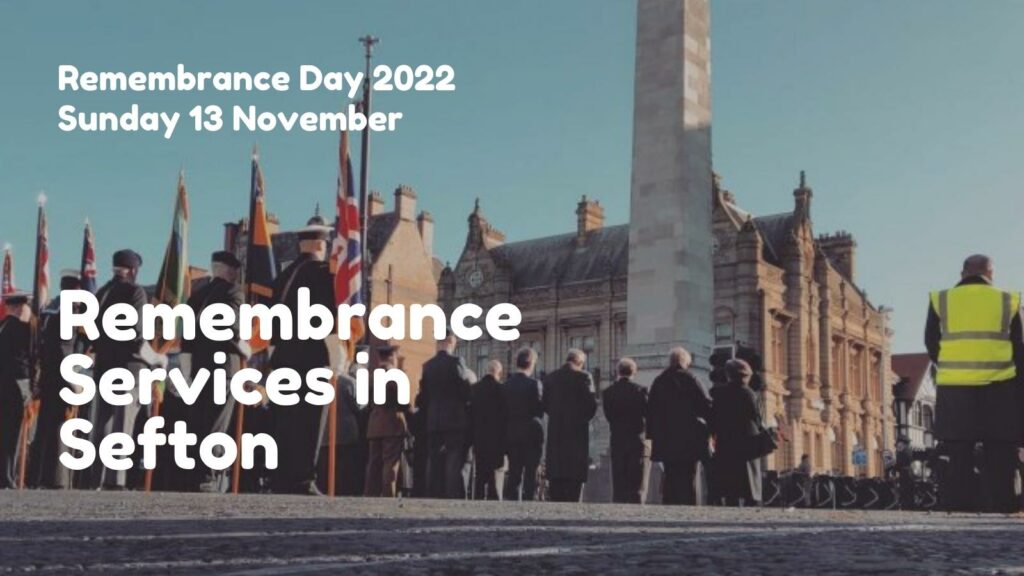 Sefton will once again fall silent to remember those who died in conflict, with a number of Remembrance Day services taking place across the borough this coming weekend.
The 2022 Remembrance Day events, held on Sunday November 13, will see the Mayor of Sefton, Councillors and other Sefton Council representatives join veterans, Armed Forces personnel, community leaders and members of the community in paying their respects.
Residents are fully encouraged to attend any of the eleven services which will be held around the borough from 10:30am onwards, however all attendees are asked to be respectful of others during the service.
Aintree: Sefton Parish Church, Sefton Village, L29 (10.30am)
Ainsdale: Village Green War Memorial (10:30am)
Bootle: King's Garden's War Memorial, Stanley Road (10.25am)
Crosby: Alexandra Park War Memorial Garden, Coronation Road (10:45am)
Formby: Holy Trinity Church, Rosemary Lane (2.50pm)
Hightown: St Stephen's Road War Memorial (10:35am)
Ince Blundell: Lady Green Lane War Memorial (12:05pm)
Litherland: Sefton Road War Memorial (10:30am)
Maghull: St Andrew's Church, Damfield Lane (9.50am)
Southport: Lord Street War Memorial (10:25am)
Waterloo: Five Lamps War Memorial, Gt George's Road (10:30am)
Anyone displaying signs and symptoms of COVID-19 are kindly asked to take a lateral flow test to ensure they are negative before attending.
The Mayor of Sefton, Cllr Clare Carragher, will attend a morning service at the Southport Cenotaph on Lord Street from 10.30am.
Other services are to be held in Aintree, Ainsdale, Crosby, Hightown, Ince Blundell, Litherland, Maghull, Bootle and Waterloo.
As with previous years members of the public are asked to arrive at a service in plenty of time. This is due to the high volume of residents expected to turn out to pay their respects.
Mayor of Sefton, Cllr Clare Carragher, said:
"Every year thousands of people from all walks of life join together publicly to pay our respects to our heroes.

"Remembrance Day Services are a time when we reflect and give thanks to all those brave souls past and present who have given their lives for our freedoms, while honouring serving members of the Armed Forces in recognition of their continued selflessness.

"It is vitally important that we pay our respects and many of my colleagues and representatives of Sefton will be attending other services around the borough throughout the day."