Free events for unpaid carers in Sefton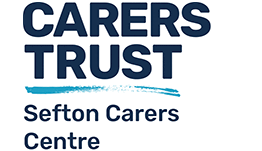 Sefton Carers Centre are hosting two free events for unpaid carers across Sefton, to help empower people with information and support to know their rights as carers.
Local carers can attend the Carers' Rights Coffee Mornings where they will be able to access support and information from Sefton Carers Centre staff, find out more about their rights, and pick up a carers winter warmth pack.
The Carers' Rights Coffee Morning events are being held on:
Tuesday 22 November, 10am-12pm, at Sefton Carers Centre in Waterloo
Tuesday 6 December, 10am-12pm, at The Life Rooms in Southport
Vicky Keeley, Chief Executive Officer at Sefton Carers Centre, said: "Whether you are a new carer or have been caring for someone for a while, you need to know your rights. We want to help and empower you with information and support so you feel confident to ask for what you need.
"Many people are taking on caring responsibilities for their relatives and friends and they need to know their rights whether they are at home, in the workplace, or in a healthcare setting.
"All of our services at Sefton Carers Centre are free for unpaid carers to access, and we would encourage any carer to contact our team today to find out how we can support you."
The events have been organised as part of Carers' Rights Day; a national event organised by the Carers UK charity. The annual awareness day aims to ensure carers are aware of their rights, help them know where to get help and support, and to raise awareness of the needs of carers.
Sefton Carers Centre is also opening up as a weekly 'warm hub' as part of the Sefton Warm Spaces programme, coordinated by Sefton Council and Sefton Council for Voluntary for Service (CVS). They are providing a safe place to drop in, keep warm and enjoy a hot drink, without the fear of spending on gas and electricity. Anyone can drop into Sefton Carer's Centre, at 27-37 South Road in Waterloo, on Tuesdays and Thursdays from 10am-2pm throughout the winter, or find details of their nearest Warm Space at www.seftoncvs.org.uk/warmspaces.
Sefton Carers Centre is an organisation providing free advice, guidance and emotional and practical support, as well as training, activities, counselling and welfare benefits for unpaid carers living in Sefton. Find out more about Sefton Carers Centre services by visiting their website: www.sefton-carers.org.uk
To book a place at the Carers' Rights event on 22 November at Sefton Carers Centre in Waterloo, call 0151 288 6060, or email: help@carers.sefton.gov.uk.
To book a place at the Carers' Rights event on 6 December at The Life Rooms in Southport, call 07815 465 608 or email: help@carers.sefton.gov.uk