Sefton Safeguarding Adults Partnership Board Launch new website as part of Safeguarding Adults Week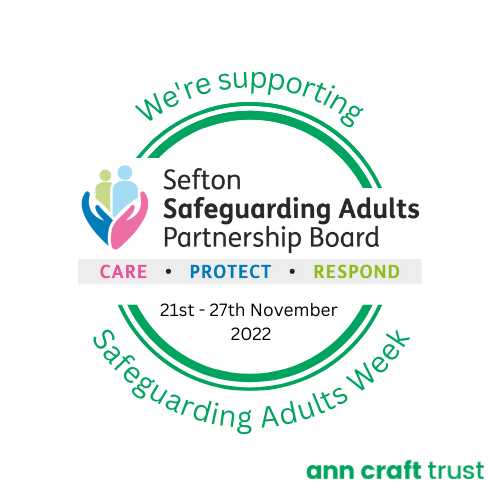 Sefton Safeguarding Adults Partnership Board is marking the start of Safeguarding Adults Week with the launch of its new website.
The Board brings together leaders and representatives from local organisations to ensure that safeguarding services for adults across Sefton are high quality.
The partnership includes representatives from Merseyside Police, Sefton Council, Merseyside Fire & Rescue, the Probation Service, NHS agencies and a number of voluntary sector groups.
Together, the partners have created a brand-new website at https://seftonsab.org.uk. The site contains advice and guidance for members of the public and professionals across Sefton. It has been developed as a central hub for all safeguarding resources across the Borough.
If people are struggling, or are concerned about someone they know, the website has details of lots of organisations they can get in touch with to receive support.
Speaking about the launch of the website, Michelle Creed, Independent Chair for the Sefton Safeguarding Adults Partnership Board said: "I am delighted that Sefton Safeguarding Adults Partnership Board's website has launched in time for Safeguarding Adults Week so that we can raise awareness of this crucial issue.
"Our new website is incredibly easy to navigate and has a wealth of important information, whether you work with adults, have concerns about someone you know or are worried about your own situation.
"The Board works hard to oversee the effectiveness of the safeguarding work of partner agencies to help our residents to live free from fear or harm."
Joan Coupe, Safeguarding Adults Partnership Board Manager added: "By launching the website during Safeguarding Adults Week, we recognise the importance of everyone understanding that abuse of adults will not be tolerated.
"We want to raise awareness of how everyone can be involved in safeguarding and to reinforce to all that we need to eradicate abusive practices.
"Our partners will be sharing useful information all week to make it easier to spot abuse and neglect as well as explaining how to seek support."
Through Safeguarding Adults Week, which runs from Monday 21st to Sunday 27th November, the Board will be sharing messages to improve understanding of its role. These will be centred around the theme 'Responding to Contemporary Safeguarding Challenges'. This covers topics such as elder abuse, self-neglect and domestic abuse in a technological society.
Cllr Paul Cummins, Cabinet Member for Adult Social Care said: "I am very pleased that Safeguarding Adults Week is getting the support that it so richly deserves.
"We make it our priority to keep our residents safe all year round, but this week is a fantastic opportunity to highlight how we can protect others and ourselves.
"It can be hard to recognise signs of abuse or neglect and even harder to take action, but safeguarding is everyone's responsibility. We should always speak up if we see signs of abuse and neglect."
To stay up to date with Safeguarding Adults Week, visit the Safeguarding Adults Partnership Board website at https://seftonsab.org.uk or follow them on Twitter at https://twitter.com/SeftonSAB.