Keeping warm and well in the cold weather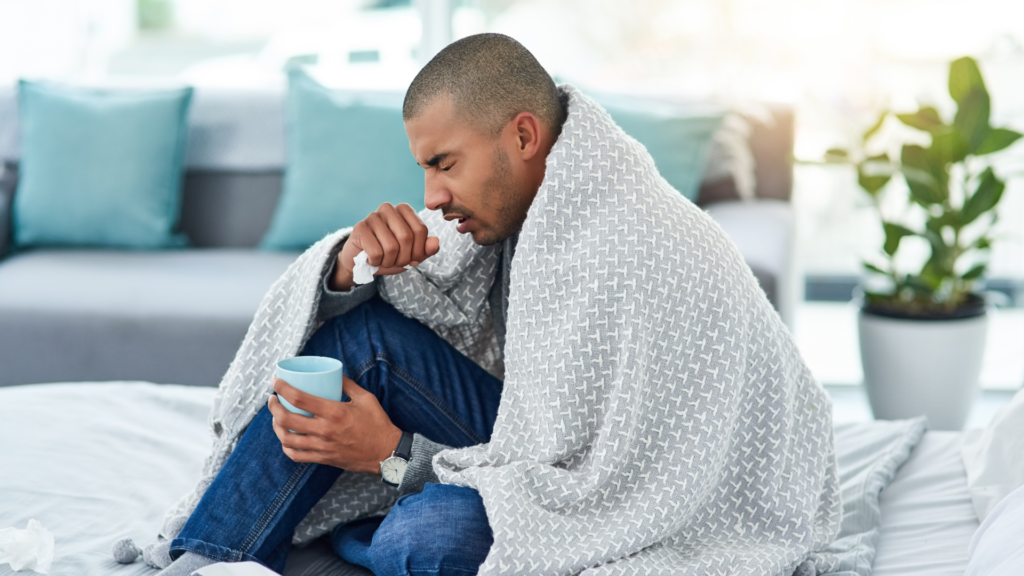 Bad weather can be a hazard for vulnerable people or those with long term health conditions. With weather warnings in place and frosty temperatures forecast for this week, Sefton residents are being asked to look out for their relatives, friends and neighbours, and to follow the NHS advice on keeping safe and well.
Keep warm
If you are aged 65 or have long term conditions such as heart or kidney disease, diabetes or breathing conditions, try to keep warm by heating your home to at least 18°C (65°F). You should also wear several layers of light clothes to keep warm, as multiple layers will trap warm air better than one bulky layer of clothing.
Keeping warm over the winter months can also help us all to prevent colds, flu and more serious health problems such as heart attacks, strokes, pneumonia and depression. Have at least one hot meal a day and have hot drinks regularly. Sefton has a Warm Spaces programme, with locations for individuals and families to visit to keep warm throughout the winter. You can view an interactive map and daily timetable of Warm Spaces across the borough as well as more information about the initiative at www.seftoncvs.org.uk/warmspaces.
If you do go outside during, cold, wet and windy weather, remember to wear shoes with a good grip to prevent slips and falls. If possible, stay inside during a cold period if you have heart or respiratory problems.
Be prepared
Ensure you have stocked your cupboards with food and medications in advance, to avoid going out in the bad weather. There are a variety of items available at your local pharmacy that you can have at home to keep healthy and treat minor illnesses, such as pain relief medications, lozenges, cold and cough syrups, antihistamines, and much more.
Cold weather can also increase your risk for respiratory infections such as flu and COVID-19 and getting vaccinated is the best protection against both viruses. It's important to get both vaccines when you're eligible.
Susanne Lynch MBE, head of medicines management for Sefton, said:
"Help and advice is available from local pharmacies in Sefton, and through programmes such as Care at the Chemist where you can get treatment for minor illnesses without the need to visit your GP first.
"Cold weather can impact your health so it is important to check in on everyone in our local communities and if you do become ill we ask that you think about self-care, contacting NHS 111 for non-emergencies and speaking to your local pharmacist."
Where to get help
If you have an urgent medical problem, but not an emergency, get help from NHS 111 by visiting: www.111.nhs.uk online, or calling 111. You can also access NHS advice and information at www.nhs.uk.
For urgent consultations, advice and treatment for minor injuries and illnesses in both children and adults, the Litherland urgent treatment centre on Hatton Hill Road is open 7 days a week from 8am until 8pm. You can make an appointment via NHS 111, or walk in without an appointment.
For treatment and medications without the need to visit your GP, the Care at the Chemist scheme is available in 31 participating pharmacies across Sefton, for common illnesses and conditions such as coughs, colds, fever, headaches, sore throat and many more. The medicines are prescribed free of charge for anyone who does not pay for their prescriptions. Those who do pay will be charged the current prescription charge, or lower if they are cheaper to buy over the counter.
If you are worried about keeping warm and paying your fuel bills you can contact the Council's Affordable Warmth Service on 0151 934 2222 or the local Energy Advice Freephone line on 0800 043 0151.
Angela White OBE, chief executive of Sefton CVS said:
"During the upcoming cold weather, we encourage everyone to look out for one another in our communities, especially for vulnerable residents and neighbours or those living alone.
"Encourage anyone vulnerable to come along to our network of Warm Spaces available across Sefton over the winter months for those who may be struggling to heat their homes. Some sites offer a 'basic' warm space whilst others offer an 'enhanced' warm space with food and activities.
"If you're worried about a relative or an elderly neighbour, contact your local council or ring the Age UK helpline on 0800 678 1602."