Community with Communities Project; Local Heritage Gems – Lucilla House


The Community within Communities project has funded 15 local voluntary, community and faith groups in Sefton to run their own heritage activities thanks to the National Lottery Heritage Fund. We have been consistently impressed and inspired by the projects we have been fortunate to see in action so far. However, the conversations we've been having about local heritage go far beyond this number. Recently, we went to visit Lucilla Dramatic Society in Crosby, one of the oldest drama groups in the country! The group dates back to the First World War but was formally started in 1920 when a group of friends presented 'The Merchant of Venice' and named themselves after their founder's wife, Lucille Bond.
On our visit, we were met by current members who had been involved with Lucilla over many decades as actors, set designers, directors and more. The group put on three major productions a year in their Clubhouse on Victoria Road which has been known as 'Lucilla House' since 1952. Our meeting took place in the charming studio theatre which seats 60 people and usually hosts the social programme that runs from September to July. The programme includes one act plays, comedies, drama and 'club nights'.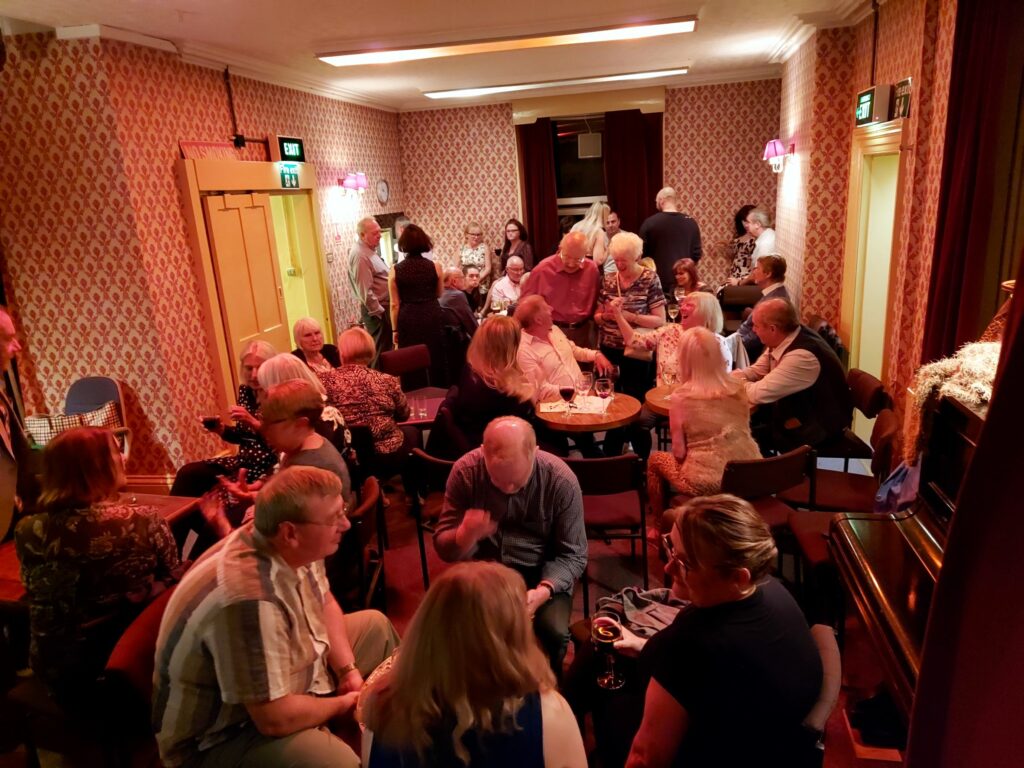 As the memories of different productions bounced around the room, particularly those that were staged at Crosby Civic Hall, the conversation turned to 'a wet lick for luck'. This local version of 'break a leg' came from Edith Cassidy MBE who joined Lucilla Amateur Dramatic Society in 1921 and within a short time produced a one-act play 'The Bathroom Door', then three-act plays 'Irrestible Marmaduke' and 'Alice Sit-by-the-Fire' soon afterwards. She later became president and gave out many preshow wet licks for luck. Photos of past productions over 100 years line the hallways of Lucilla House which will make any visitor appreciate the age-old saying 'if these walls could talk'.
Before we left, a shoebox full of old programmes and newspaper cuttings emerged which brought to life the many anecdotes being shared. The collection was full of local heritage and we know so many local groups have folders, cupboards or boxes of gems just like Lucilla! Why not get digging to uncover your own stories? We would love to hear them.
Find out more information about Lucilla Dramatic Society: https://www.lucilladramatic.co.uk/