NHS urges parents of secondary school-aged children to take up the school flu vaccine offer in Sefton, amid rising cases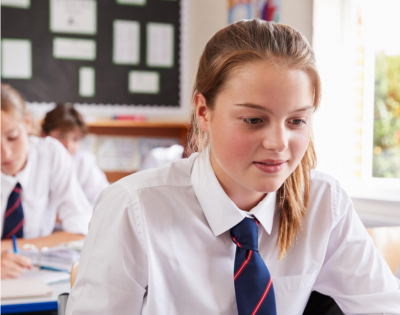 Flu vaccinations for secondary school students in Sefton has started this month with school vaccination teams already bringing the vaccine out to pupils in schools to ensure they are protected this winter.
The NHS is offering the flu vaccine again this year, usually given as a nasal spray to secondary school aged children in years 7, 8 and 9. Children and young people often catch and spread the flu very easily, and parents are being urged to take up the vaccination offer as soon as their children are invited.
e-consent
Parents of students eligible for the flu vaccine will have received an email from schools with a link to an e-consent portal. Please return the consent forms to school as soon as possible.
Schools will be visited by vaccination teams throughout Sefton in December and January to ensure as many eligible young people as possible can get their vital protection.
Flu, caused by the influenza virus, can be a very unpleasant illness for children and can sometimes lead to more serious illnesses such as pneumonia or bronchitis. When children have the nasal flu vaccination, it can not only protect them, but can stop the spread to other, more vulnerable groups.
Hospitalisation
The latest data from the UK Health Security Agency shows rates of hospitalisation for flu has risen more than 14% in the North West in the past week.
The nasal spray, which is offered to eligible children every year to protect them from flu, is free on the NHS to the following groups:
children aged 2 or 3 years on 31 August 2022 (born between 1 September 2018 and 31 August 2020)
all primary school children (Reception to Year 6)
some secondary school aged children
children aged 2 to 17 years with long-term health conditions
If your child is aged between 6 months and 2 years and has a long-term health condition that makes them at higher risk from flu, they'll be offered a flu vaccine injection instead of the nasal spray. This is because the nasal spray is not licensed for children under 2 years old.
Best defence
Jan Leonard, primary care lead for Sefton said: "With flu related hospitalisations rising every week this winter, the best defence against flu this winter is the flu vaccine.
"The flu vaccine is administered by a nasal spray and is a quick and painless way of protecting children and young people, any side effects will be mild and shouldn't last longer than around a day. If your child catches flu after being vaccinated, the illness is less likely to make them seriously unwell."
Easy and painless
Margaret Jones, director of public health at Sefton Council said: "Flu vaccinations have started in secondary schools this month in Sefton and are the best way of protection against flu this winter.
"I urge parents of eligible secondary school aged children to check their emails and to fill out the consent forms as soon as possible. Getting the flu vaccine is an easy and painless way to protect your child."
For any queries about the vaccine and the vaccination and immunisation service in Sefton you can ring 0151 247 6130
Eligible people need to have a flu vaccine every year because the viruses that cause flu can change. This year's flu jab is a good match for the type of seasonal flu that is currently circulating (H3N2) and is the best and most effective way to protect ourselves, and our loved ones this winter.