Getting healthcare help over the festive period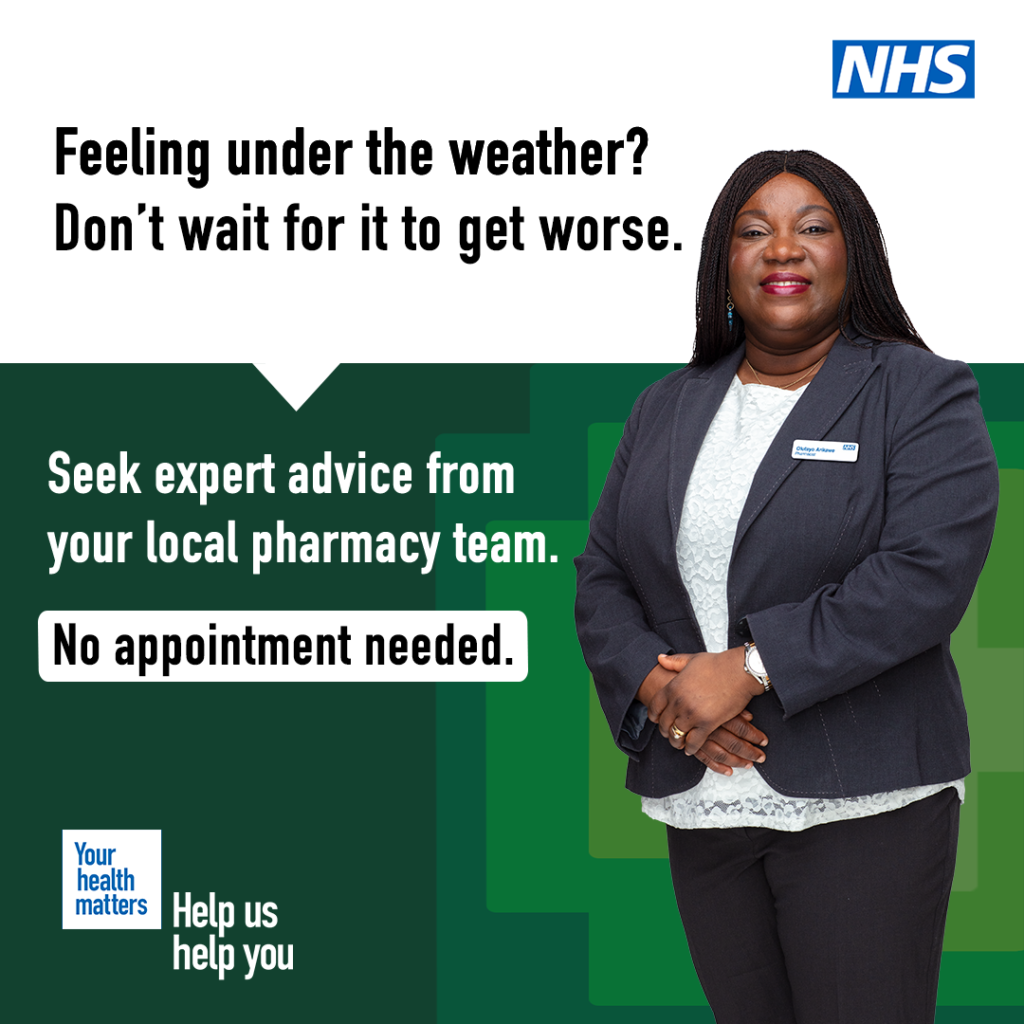 The NHS in Sefton is reminding you that they are still here for you over the upcoming Christmas and new year bank holidays, and sharing advice for planning ahead and getting healthcare help over the holidays.
Plan ahead to get help from your pharmacy
Some local pharmacies in Sefton may have different opening hours over the festive period, which can be found online on the Sefton Partnership website: www.seftonpartnership.org.uk/christmas-pharmacy-times
You are advised to phone ahead before travelling to a pharmacy, as opening times may be subject to change, and to travel safely in the cold weather.
Sefton's 'Care at the Chemist' scheme also offers convenient healthcare advice and medicines and is available at 31 pharmacies in the borough. It means that, where appropriate, you can go directly to your local pharmacy for expert advice and treatment for a wide variety of conditions, without needing to see your GP first. Ask at your local pharmacy to find out more about the Care at the Chemist scheme.
Get prescription medications early
You are advised to plan ahead to stock up on any medications you may need and to order repeat prescriptions by 19 December, to make sure you have enough supply over the festive period.
For support with prescription costs, you can find out if you are eligible for NHS income support by visiting: www.services.nhsbsa.nhs.uk/check-for-help-paying-nhs-costs/start.
Anyone who regularly needs prescription medications can also save money by buying an NHS Prescription Prepayment Certificate, which costs £30.25 for three months, or £108.10 for 12 months for an unlimited amount of prescriptions. These can be purchased online at: www.services.nhsbsa.nhs.uk/buy-prescription-prepayment-certificate/start .
Get urgent health care help from 111
Anyone who needs urgent healthcare help or advice over the holidays is asked to 'think 111 first' and use the NHS 111 online service: www.111.nhs.uk. NHS 111 is available 24 hours a day, seven days a week, even on bank holidays, and in many cases NHS 111 clinicians and advisors can give patients the advice they need without using another service such as their GP or A&E.
Check symptoms if your child is unwell
Parents and carers are advised to use the online Alder Hey Symptom Checker tool to get advice and guidance on the right care for your child if they become unwell over the festive period. The tool has been developed by clinicians at Alder Hey and offers trustworthy advice and information on several of the most common symptoms in children requiring urgent care.
Bookmark the Symptom Checker on your mobile phone or laptop, for quick and easy access should your child become unwell: www.alderhey.nhs.uk/symptom-checker .
Get up to date with vaccinations
With flu and COVID-19 circulating during the winter period, anyone eligible for their vaccines is urged to get up to date ahead of the holidays, to keep yourselves and loved ones safe and protected from serious illness.
Seasonal booster vaccines for COVID-19 are still available – check if you are eligible for the booster, book a vaccination or find a walk-in vaccination site at: www.nhs.uk/covid-vaccination. Anyone aged 5 and over can also still get any of their previous COVID-19 vaccination doses they may have missed.
Flu vaccinations are also available free on the NHS to eligible patients and you can check if you are eligible for the vaccine at: www.nhs.uk/fluvaccine.
Parents and carers are also urged to ensure that eligible children get the children's flu vaccine, which is given as a nasal spray, either through their GP practice or school when offered. Find out more about who should have the children's nasal spray flu vaccine at: www.nhs.uk/conditions/vaccinations/child-flu-vaccine .