Ørsted's Burbo Bank Extension Community Fund 'Inspired by Green' with latest round of grants awarded to several Sefton Groups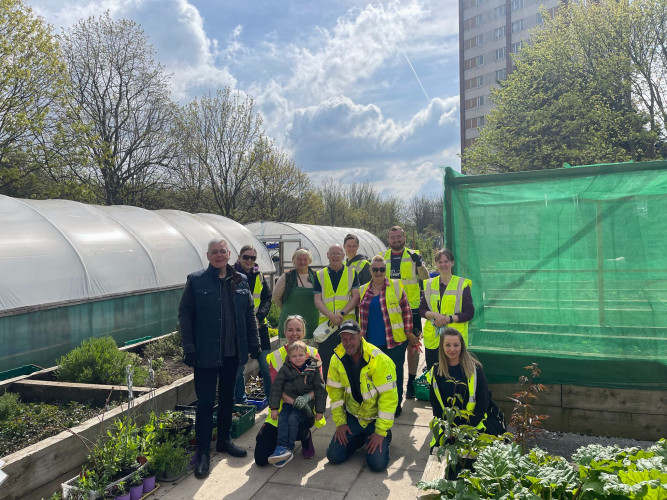 Ørsted fund has now awarded over £1.6million to community projects around Liverpool Bay.
A total of 178 projects have now been awarded funding. A total of 178 projects have now been awarded funding.
New judging criteria to encourage applications that are 'Inspired by Green'.
Ørsted is keen that organisations applying to its Community Benefit Funds are reflecting on their environmental impact, taking positive steps to minimise the carbon footprint of their project and seeking opportunities to make their activities environmentally sustainable.
Through the grant application process, groups are asked if they are taking steps to minimise the carbon footprint of the project they are seeking funding support for, and whether the project will make a positive impact on the environment – in other words, is the project 'Inspired by Green'? New judging criteria for the Community Benefit Funds is giving greater weighting to the answers to these questions.
Eleven organisations have been awarded funding in the latest round of funding from Ørsted's Burbo Bank Extension Community Fund. Two of the projects that were 'Inspired by Green' were The National Trust's Wicks Lake project and Emmaus Merseyside's community garden project.
£16,425 has been awarded to The National Trust for fencing works at Wicks Lake. Bree Hodge, National Trust Ranger leading on the Wicks Lake project, said: "Thank you so much for giving us the best possible opportunity to improve the much-loved area of Wicks Lake. Building a new fence will really help with our mission to improve the infrastructure around the lake and make a lasting difference. It will also enable people to safely visit and enjoy this special spot, whilst giving wildlife space to thrive undisturbed. To be able to rebuild this vital element of the site will be so gratefully received by everyone who loves to visit."
£14,400 has been awarded to Emmaus Merseyside to provide a safe walkway surface in their Sefton community garden. Marc Bamber, Chief Operating Officer at Emmaus Merseyside, said: "We're extremely grateful to the Burbo Bank Extension Community Fund for their generous support to help with the continued development of our community garden in Sefton. The funding will help us improve access to the garden to allow a greater range of people to use and benefit from the growing space."
Imran Nawaz, Senior Advisor & Community Benefit Fund Manager for Ørsted, said: "We're very excited for the first round of funding since we added the new judging criteria 'Inspired by Green'. The idea of love your home starts with the communities that we work in, and to be able to support projects that are minimising their carbon footprint is very important. We'd love to hear from more projects and organisations, so please do apply before the deadline."
8 Sefton based groups have successfully been awarded funding. The full list of organisations awarded grants under the latest round of the Burbo Bank Extension Community Benefit Fund are as follows:
The Fillies GFC, Netherton Sports Health and Personal Development Programme – £12,250
St Luke's Methodist Church, Refurbishment of Community Room and Kitchen – £15,000
Emmaus Merseyside, Emmaus Beautiful Garden – £14,400
Vauxhall Community Law and Information Centre, Cost of Living Crisis Support for Coastal Communities – £15,000
River And Sea Sense, Safety Schools – £19,980
Music in Mind CIO, Sefton Coastal Voice – £4,950
Churches Together in Great Crosby Charitable Trust, Crossroads Cafe Replacement of Outdated Inefficient Heating System – £5,000
The National Trust, Wicks Lake Project – £16,425
Independence Initiative Ltd, The Indy Workshop Bootle – £5,000
Sefton Carers Centre, Waterloo – Carer Liaison Support Worker – £16,603
Ykids Ltd, Supporting Families Facing Crisis Due to Cost of Living Crisis – £19,860
The closing date for the next funding round is 12 April 2023. For more information about the Fund and who can apply, please click here.
Each year for the expected 25-year lifetime of the Burbo Bank Extension offshore wind farm, approximately £225,000 will be made available for community projects, which will benefit the local area.