Southport Crisis Café saves Sefton woman's life after suicide attempt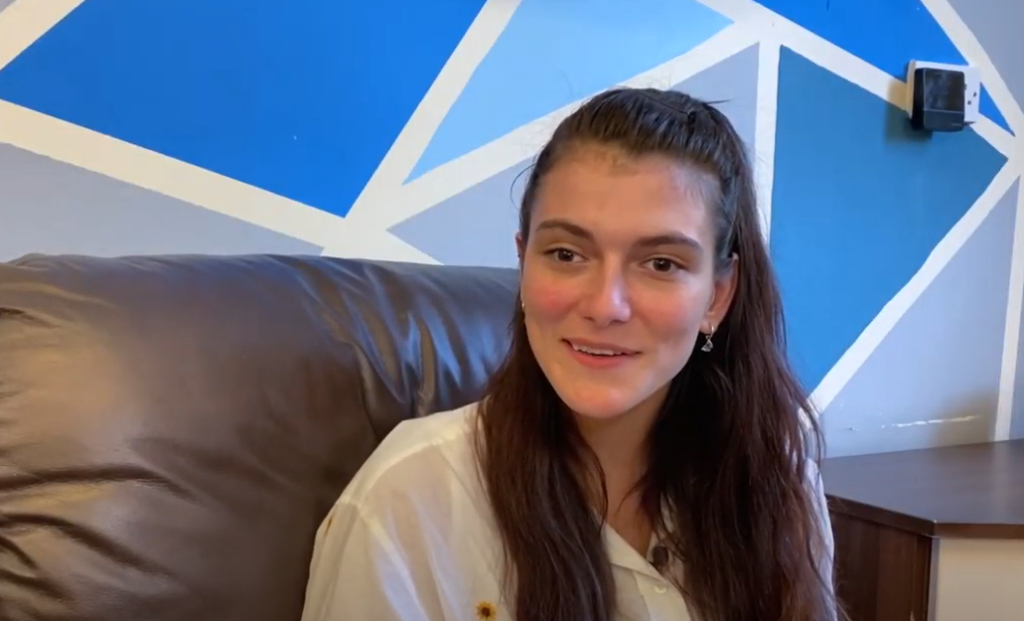 Sefton resident Brittney, who suffers with severe depressive episodes, is reaching out to thank the team at a mental health support service in Southport, crediting them for saving her life after she had experienced suicidal thoughts earlier this year.
Low point
Brittney lives in Southport and says that she had hit a really low point while struggling with poor mental health. On one evening in particular she was suffering from very strong suicidal thoughts and had taken steps to harm herself. Fearing the worst, she decided to visit the Sefton Crisis Cafe in Southport – a local mental health support service – to find help.
A support worker at the Crisis Cafe sought immediate help for Brittney, giving her emergency assistance to de-escalate the crisis situation she was in, preventing her from taking her own life and supporting her to get back to a safer mental state.
Dramatic
Brittney said: "I was in such a low place and I didn't see a way out, I didn't want to be here any more. As dramatic as it might sound, I don't think I would be here if it wasn't for the support of the Crisis Cafe.
"The support that they offer seems so real and genuine… the consistent support here helped me get through that really difficult time."
Watch Brittney share her story below.
Resilience
With locations in both Southport and Crosby, the Sefton Crisis Cafe service continued to offer Brittney out-of-hours support for her mental health conditions and has been there to help her on numerous occasions when she has found herself in crisis. She says that the service has also helped her build her resilience and develop coping strategies for when she feels low, as well as helping her get through more difficult times when she feels she cannot cope on her own.
Brittney continued: "I think now, as soon as I know I'm having a bad day, I reach out for their support and I wouldn't leave things until they get as low as they did.
"It is a much needed service. From my own experiences, A&E is not always the most appropriate support or environment for people in crisis like me. Whereas here they've got staff on hand to step in and offer that emotional support immediately."
Social activities
Brittney continues to visit the Crisis Cafe in Southport during their opening hours on Friday to Sunday evenings, to get one to one support, chat with staff and volunteers over a cup of tea, as well as taking part in social activities such as board games. She has found that the combination of talking therapy and group activities has really helped to improve her mental health.
Brittney has thanked the staff at the Crisis Cafe for saving her life and giving her ongoing care, saying: "I think, genuinely, it's probably been the best service I've ever been to for support, and I couldn't mean that more… they've made such a difference.
She said: "For me personally, the Crisis Cafe means somewhere I can go if I'm struggling, and I know I'll get help."
Reach out
Sherran Robb, manager of the Sefton Crisis Cafes, said: "Thank you to Brittney for bravely sharing her story so that others know they are not alone in suffering from depression and poor mental health. Brittney and all of our staff would like to encourage anyone who is suffering with their mental health to come along to the Sefton Crisis Cafes or reach out to our team.
"Many local organisations have worked together in partnership to provide the Crisis Cafe service for Sefton, and to know that we have saved the life of one of our residents is testament to how essential this service is for those in a mental health crisis."
Crosby and Southport
The Sefton Crisis Cafes are based in Crosby and Southport, and offer out of hours support to anyone aged 18 years or over in Sefton experiencing a mental health crisis. They offer drop-in sessions from 5pm to 11pm on Friday, Saturday and Sunday evenings to give local residents a place of safety as an alternative to A&E.
The service also offers a social space with refreshments and one to one support to reduce stress and help manage crisis situations, as well as support via phone, email or online Zoom calls.
The Sefton Crisis Cafe service was set up thanks to the local NHS in Sefton, Sefton Council, Mersey Care NHS Foundation Trust and local community groups; Sefton CVS and Parenting 2000.
You can find out more about Sefton's Crisis Cafes here.
Or you can get in touch with the team by emailing crisiscafe@seftoncvs.org.uk or calling 0300 323 0197.