Race Equality Week 2023: The Five-Day Challenge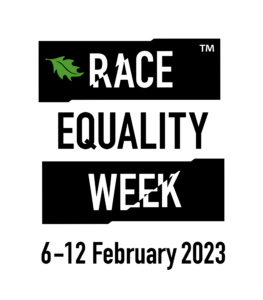 As part of its support for Race Equality Week, Sefton Council is encouraging the Borough's employers and their employees to break down the barriers to race equality in the workplace.
Starting today and running to Sunday 12 February, Race Equality Week encourages organisations to make small, achievable changes in order to tackle race inequality within their workforce.
A study by TUC has shown that two in five workers of an ethnic minority in the UK reported experiencing racism at work in the last five years and one in seven reported facing unfair criticism. Race Equality Matters, who run the annual campaign, are urging organisations to commit to supporting the anti-racism effort.
To support workplaces and end this waste of talent and opportunity, Race Equality Matters have developed a five-day challenge. Each day, people are asked to take five minutes to self-reflect about their own behaviours and attitudes. On the final day, they are asked to make a set of personal promises that will help pave the path to equality.
Sefton Council, 2.24% of whose workforce consider themselves to be an ethnic minority, is encouraging its own employees and organisations and companies across the Borough to take part in the challenge as it aims to enhance the diversity of its workforce.
A series of short videos, filmed by members of the Council's Executive Leadership Team will be released across the week to showcase the importance of self-reflection and the steps that Sefton Council has taken and will take to tackle race inequality within its own workforce.
Sefton Council Chief Executive Dwayne Johnson, said:
"The Council is proud to be supporting Race Equality Week and we encourage those who live and work in Sefton, where 4% of residents consider themselves to be an ethnic minority, to take time to reflect on how they can support race equality within their own lives.

"Change starts with self-reflection, and we will continue to make visible changes to make our workplace and Borough an inclusive and diverse place in which to live and work."
People can find out more about Race Equality Week and how they can get involved, at https://www.raceequalitymatters.com/5-day-challenge/
To watch the short videos, people can visit Sefton Council's YouTube channel at www.youtube.com/seftoncouncil, Twitter or Facebook pages throughout the week as a new video will be added each day. You can see the first video, featuring Sefton Council's Chief Executive, Dwayne Johnson, below.