Safer Streets Merseyside Campaign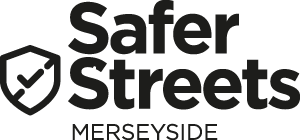 A campaign to increase women's safety, particularly around the transport network, is being rolled out across the whole of Merseyside.
Following on from the success of the first phase of the project in Liverpool city centre last year, the Safer Streets campaign is now being expanded to increase efforts to tackle Violence against Women and Girls (VAWG) and improve women's feelings of safety across the region.
The campaign was developed following a survey, run by Merseyside's Police and Commissioner (PCC), Emily Spurrell, which showed 54% of women felt unsafe using public transport in Merseyside at night and nearly 42% had concerns about using it in the day.
Following a second successful bid for £576,000 of Home Office funding by the PCC and Liverpool City Council, Safer Streets Merseyside will be scaled up, with key aspects of the campaign being taken region-wide. It will deliver:
The development of a 'guardian project', with LJMU student volunteers trained to provide support to those who need it in Liverpool's night-time economy, such as helping people get home or providing emotional support.
Enhanced high visibility CCTV coverage along key bus routes used by students and other young people to head into and out of the city centre at night.
Travel centres at each of the bus stations, creating 'safe spaces' for anyone who feels vulnerable within travel centres at each of the bus stations
An increased uniformed police presence in transport hubs and along Liverpool's dedicated student bus routes and into the night-time economy at peak times on Friday and Saturday nights, as well as dedicated student event nights.
Educational training extended to reach more than 130 primary schools across the region raising awareness of staying safe online, sexual harassment and misogyny.
A new adult education programme looking to challenge misogynistic language and attitudes using a creative resource and digital activity which is anticipated to reach up to 53,000 employees across the region.
Safer Streets Merseyside will be promoted through a powerful visual communications campaign targeted at potential perpetrators and highlighting there is no excuse for behaviours such as catcalling and unwanted sexual comments, groping and uninvited touching.
The campaign was developed following extensive consultation with stakeholders, those using public transport, student groups and young people, all of which highlighted how fears around using public transport increased after the tragic murder of Sarah Everard.
It has been supported by a wide range of partners including Merseyside Police, RASA Merseyside, the Merseyside Violence Reduction Partnership, Liverpool City Region Combined Authority, Liverpool John Moores University and Culture Liverpool, as well as the region's four other local authorities.
Merseyside's Police Commissioner Emily Spurrell said: "It's totally unacceptable that many women and girls still don't feel safe using public transport or out about in our region, particularly at night.
"There is No Excuse for sexual violence. Through Safer Streets Merseyside, we are taking a multi-faceted approach to tackling it – not just challenging perpetrators and unacceptable behaviour but also looking to change attitudes, while taking practical steps to make sure women feel safer and give them the confidence to report incidents and seek support.
"This campaign will build on the hard work from last year and is an essential part of our ongoing commitment to bring about change for thousands of women across our region now, and into the future."
Mayor of Liverpool Joanne Anderson: "This is an important project which will make a huge difference to the safety of women and girls in our city.
"It is vital that we don't just challenge behaviour but also seek to change it, which is why the education element of Safer Streets is equally important.
"It is an integral part of my recently launched VAWG strategy, which committed to working with partners to tackle these issues and deliver a new normal of respect and safety for women."
Chief Superintendent Ngaire Waine, Merseyside Police said: "Merseyside Police and partners continue to work together to make our streets safer for women and girls. I welcome the expansion of the Safer Streets campaign to cover the whole of Merseyside and build on the work that was carried out last year in Liverpool, which addressed some priority issues to improve the safety of women and girls and looked to challenge unacceptable behaviours.
"No woman or girl should feel unsafe in her community, and I hope that the measures put in place as part of the campaign help to improve their feelings of safety and demonstrate that there is no excuse for sexual violence and harassment in Merseyside."
Steve Rotheram, Mayor of the Liverpool City Region, said: "Far too often, women in our society feel unsafe to do simple things that men so often take for granted. In 2023, I wish everyone could feel safe travelling on their own yet, sadly, we know this isn't the case.
"In the Liverpool City Region, we're investing in better CCTV at bus stops and have secured the role of a second safety critical person on all our new £500m publicly owned trains, which are fitted with real time CCTV that is monitored by a dedicated incident room. We're making great progress – but there's still more work to be done.
"This next phase of Safer Streets Merseyside will have a big part to play in engaging with the next generation and ensure that we're starting conversations in the classroom that amplify the voices of young women and help to encourage long-term behaviour change, so that every person feels comfortable travelling on our public transport network."