Become a Community Champion and Help Tackle Social Isolation in Your Local Area
Our Community Connectors are looking for community-minded volunteers to join them.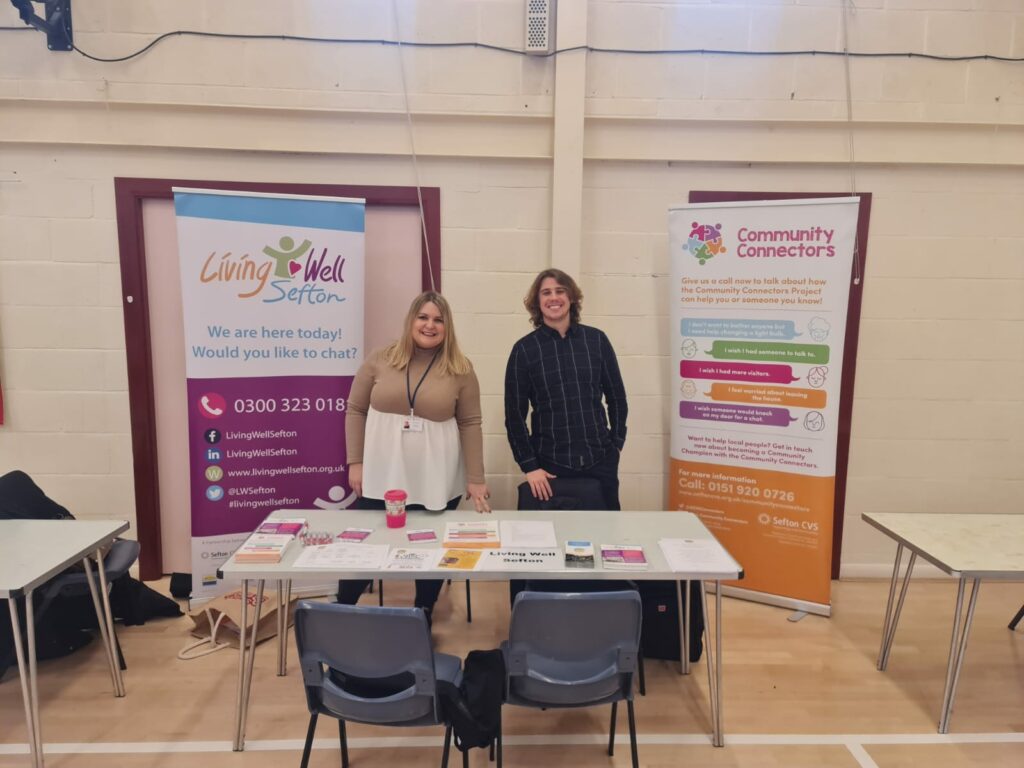 Part of Living Well Sefton, they work to tackle social isolation and loneliness and help to connect people 18+ to groups and activities available to them in their local area.
The Community Connectors work with clients by having a person-centred conversation around their interests and best hopes to find suitable groups and activities that they may like to try to encourage them to meet new people and get out and about and try new things.
Louise Heritage, North Sefton Community Connector said:
"Often clients lack confidence and feel apprehensive about attending a group alone for the first time, so where available Community Connectors can offer a buddy volunteer to meet them at the group for the first time to remove the worry of being new and feeling nervous. We are delighted to offer that support as we know it has a massive impact."
Due to the high demand in supporting new clients, Community Connectors are looking to recruit more buddy volunteers to join their team of Community Champions. This would involve meeting a client at a group to accompany them for the first time, offer moral support and encouragement and a friendly face to help put them at ease. Community Champion volunteers would need to be friendly, empathetic, reliable and 18+.
Joe Westall, South and Central Sefton Community Connector said:
" We are immensely proud of our fantastic team of Champions and the difference they make to members of the local community. Post pandemic we have seen more people feeling isolated and we want to get them back in the community. You can help."
Champions are offered training, support from the Connectors and the chance to attend monthly meetings giving the opportunity for volunteers to meet each other and offer peer encouragement. If you would like further information about this, please get in touch with the Community Connectors by contacting Louise by email: louise.heritage@seftoncvs.org.uk 
Sefton residents over 18 in the relevant areas can self-refer into the Community Connectors project by visiting www.seftoncvs.org.uk/project/communityconnectors and filling out an online form or by calling 03003230181.