Sefton communities invited to hold street parties in honour of King Charles III's Coronation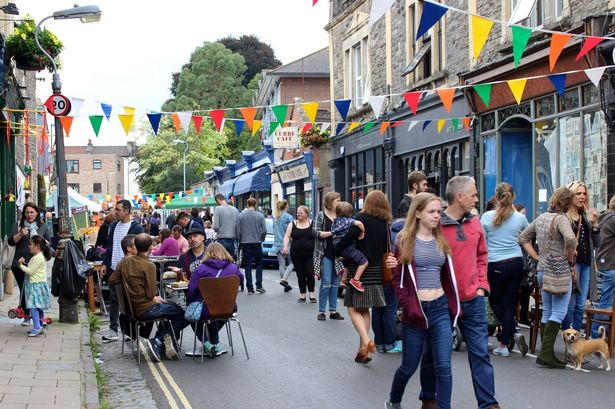 Community spirited Sefton residents thinking of hosting a street party for the Coronation of King Charles III are being asked to contact the Council as soon as possible.
While food, drink and tablecloths may be high on any party planner's list for the celebrations on Saturday May 6th, many residents may not be aware of the legal need to close off their street.
If a street party is going to affect vehicle access, organisers need to apply to Sefton Council by filling out a Road Closure Request.
Request
A formal closure allows provisions to be put in place to reduce the amount of disruption to vehicle access and pedestrians.
There is no cost involved for this service but party organisers will need to let Sefton Council know of their plans by Friday 14th April. This gives the Council the time to put the required measure in place.
Cllr Trish Hardy, Sefton Council's Cabinet Member for Communities and Housing, said:
"Sefton Council is keen that as many people as possible enjoy this once-in-a-lifetime special occasion and we know that for many closely knit communities, that means a street party!
"In order for street parties to take place, Sefton Council has a legal duty to formally publish notice of any road closures required.
"Already we have been contacted about a number of Coronation celebration road closures and we would urge anyone thinking of doing the same to get in touch with us as soon as possible to avoid being disappointed.
Warm-hearted
"Organising a street party has many different rewards and brings together neighbours and local communities, showing off Sefton at its very best as a warm-hearted and caring Borough.
It will not be possible to process any street closure requests for the Coronation celebrations after the Friday 14th April deadline.
A new community grant scheme for Sefton-based voluntary, community and faith (VCF) sector groups who wish to host a range of activities and events is also due to be announced.
The fund is a joint initiative between Sefton Council, Sefton Council for Voluntary Service (CVS), local fundraising platform Sefton 4 Good and Living Well Sefton.
Organisers will need to provide their contact details, proposed closure dates and the road or section of road they wish to close.
Although application will be assessed on a case-by-case basis event organisers are reminded that all parties should take place away from busy roads, such as main roads and bus routes.
Anyone wanting to apply for a temporary road closure in Sefton, should visit www.sefton.gov.uk/coronation2023 or call 0345 140 0845.