World Immunisation Week is opportunity to ensure you are up to date with all vaccinations says Sefton Health Chief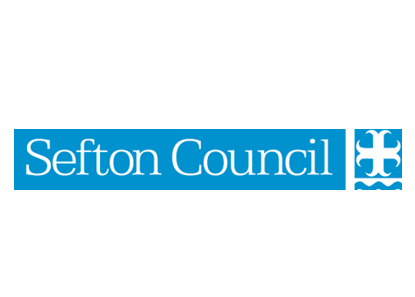 As World Immunisation Week gets underway Sefton Council's Director of Public Health Margaret Jones is urging people across the Borough to ensure they are up to date with their routine vaccines.
Limelight
She said: "Over the past few years as a result of COVID, vaccines have been very much in the limelight and quite rightly so as during the pandemic they have saved many thousands of lives.
"It is now important that we think about all those other vaccines that provide us with day-to-day protection from serious illnesses and suffering.
"That means checking that we and, importantly, our children are up to date on the routine inoculations. The ones that protect us from serious diseases like measles, mumps, rubella, polio, diphtheria, tetanus, whooping cough and hepatitis which, thanks to vaccines, have largely disappeared in our country.
"But for some of us it also means making sure we have had all the vaccinations against COVID, which is still about, including the latest third primary doses for those people who are immunosuppressed."
Risk
With one in ten children in England not up to date with their vaccinations and at risk of becoming seriously unwell, this World Immunisation Week (24-30th April), the NHS is encouraging people to make sure they are up to date with their routine vaccinations at all life stages.
In particular, the NHS is asking all parents to check if their children are up to date with their MMR vaccines to protect them against measles, mumps and rubella. To become fully protected, children need two doses, the first at age one year and the second at 3 years 4 months.
Rare complications
The World Health Organisation (WHO) have predicted a rise in measles cases across Europe in 2023, making it more important than ever to make sure that your child is fully protected. Measles can make a child seriously unwell and can lead to pneumonia and other rare complications such as blindness and brain damage.
To make sure your children are up to date check your child's red book or GP records and make an appointment to catch up any missed doses.
For more information on the NHS vaccination schedule, people should visit www.nhs.uk/conditions/vaccinations/nhs-vaccinations-and-when-to-have-them.
Saving lives
Margaret Jones added: "After clean water, vaccination is the most effective public health intervention in the world for saving lives and protecting good health.
"People can check whether their child is up to date with their vaccinations by looking in the child's red book or contacting their GP."
Spring booster
People aged 75 years and older, residents in care homes for older people, and those aged 5 years and over with a weakened immune system are now being offered Spring coronavirus (COVID-19) vaccinations.
COVID-19 is more serious in older people and in people with certain underlying health conditions. For these reasons, people aged 75 years and over, those in care homes, and those aged 5 years and over with a weakened immune system are being offered a spring booster of COVID-19 vaccine.
The NHS is contacting those who are eligible for the booster, but people can also book online or visit a walk-in COVID-19 vaccination site.
To book online, people should visit www.nhs.uk/nhs-services/covid-19-services/covid-19-vaccination-services/book-covid-19-vaccination.
People can find a walk-in vaccination site at www.nhs.uk/service-search/find-a-walk-in-coronavirus-covid-19-vaccination-site.
Living Well Bus
The 'Living Well' bus service is returning to Sefton this month to offer eligible residents Spring booster jabs as well as the chance to catch up on first and second COVID-19 vaccines for anyone who hasn't had them yet.
On Friday 28th April, it will be at the former H Samuel unit, Strand Shopping Centre, Bootle and on Wednesday 10th May, it will be at Lidl Car Park in Maghull. The bus will be open from 10:30am-4pm and no appointments are needed.
Free health checks will also be available.