LCR Cares Digital Inclusion Fund: Applications Now Open – Closing Friday 16 June 2023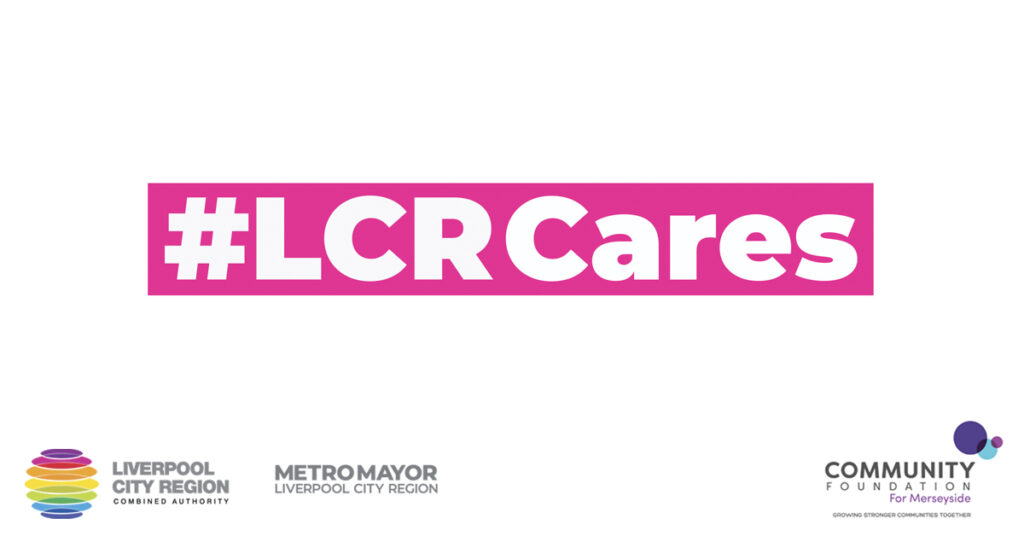 The Liverpool City Region Combined Authority with the VS6 Partnership has launched the LCR Cares Digital Inclusion Fund to support community and voluntary organisations who are able to provide digital support and skills development for local residents who face additional social and economic barriers. The aim of the fund is to provide grants that either support practical digital skills engagement or capacity building for staff/volunteers to support provision (or a combination of both).
This fund aims to support specific disadvantaged beneficiary groups and to be eligible you must be working with one of the following:
• Young Care Leavers
• Asylum seekers/refugees
• Victims of domestic abuse
Some examples (not exhaustive) of what the fund can consider:
• Community venues that offer access to digital skills projects breaking down important issues such as using online financial and housing services
• Projects that help to improve awareness of cyber crime
• Training/accreditation for staff or volunteers to help them deliver digital inclusion courses
*Please note that this fund is not aimed at increasing capacity in terms of digital equipment or the creation of new digital spaces. If you are in need of support in respect of these we would recommend reviewing the UK Shared Prosperity Fund Grants, managed by VOLA Merseyside and details can be found here- https://volamerseyside.org.uk/ukspfgrants/
Who can apply?
Registered charities and constituted voluntary, community and faith organisations who are permanently based within the Liverpool City Region and have been operating for at least 12 months.
How much is available?
Grants of up to £6000. Please note that the total budget for this fund is £140,000 and we will be awarding grants in all six boroughs of the Liverpool City Region.
What cannot be funded?
Individuals
Organisations with less than 3 Trustees/Directors/Management Committee members
Projects and activities classed as a statutory responsibility
Private Businesses or CICs limited by shares
Duplication- activities that are already funded by another funder
Retrospective funding
National organisations that cannot demonstrate local governance and control of local finances
Politically connected or exclusively religious activities
How to apply?
Please visit the Community Foundation for Merseyside's website – www.cfmerseyside.org.uk and complete an online application form. Once you have submitted the online application you will need to send the documents listed below. You can attach the documents to your online application, or email them to applications@cflm.org.uk
Documents which need to be included with your application:
1. A copy of your governing document
2. A copy of your latest annual accounts or income/expenditure document
3. A copy of a recent bank statement for your group (dated within the last 3 months)
4. A list of your Trustees/Directors/Management Committee members
5. A copy of your current Safeguarding Policy. All applicants must ensure that they hold relevant policies and procedures in place to undertake activities, such as Criminal Records Bureau checks and/or a health and safety policy, depending on proposed activity. If unsure, we recommend taking advice from your local CVS/infrastructure organisation.
Closing date – Friday 16th June 2023 at 4pm
Evaluation
Successful applicants will need to demonstrate how project outcomes have been met and explain what tools and methods used to gather that information. The monitoring form will be provided with grant offers and grantees are expected to collect data on the progress of their beneficiaries during the period of the grant, share feedback and provide a short case study to help us review and share the learning from the grant programme.
What happens next?
Completed applications are considered by Community Foundation staff to check eligibility. You may be contacted for more information after applying and a decision making panel will make recommendations based on the fund's criteria and the budget available. We expect decisions to be made in July 2023.
Community Foundation for Merseyside
Third Floor, Stanley Building, 43 Hanover Street, Liverpool, L1 3DN
Email: applications@cflm.org.uk  Tel: 0330 440 4900