Unpaid carers in the spotlight for Carers Week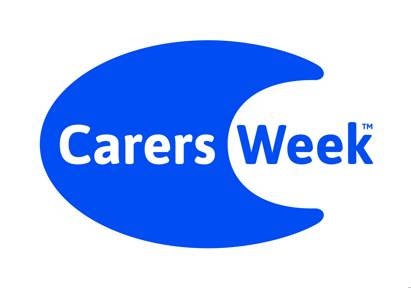 To mark today's start of Carers Week, Sefton Council will be celebrating the brilliant work done by unpaid carers, as well as highlighting the services provided by Sefton Carers Centre.
Throughout the week, the Council will use social media to amplify the message that support is there for every unpaid carer in the Borough.
Selection of events
The Carers Centre, who provide support across Sefton, is also hosting events throughout the week for Sefton's unpaid carers.
On Tuesday 6th June, from 10.30am-1.30pm, carers are invited to Southport Life Rooms for a pamper session and a chance for well-deserved relaxation.
The Centre will be holding a drop-in session between 10am and 2pm on Thursday 8th June for anyone interested in getting more information. As well as sharing knowledge about the services available at the centre, members of the Alzheimer's Society, Healthwatch, Mersey Care Mental Health Team and Sefton Affordable Warmth Team will be available to speak to.
For those unable to attend in-person, a webinar will be held on Tuesday 13th June, discussing wills, power of attorney, and the importance of future planning. The hour-long session will start at 6.30pm and free tickets can be found on Eventbrite.
Crucial work
Councillor Paul Cummins, Sefton Council's Cabinet Member for Adult Social Care said: "Carers Week is a time for us to acknowledge the crucial work done by unpaid carers in Sefton and say a massive 'thank you' for everything they do.
"There are at least 30,000 residents in Sefton who dedicate an incredible amount of time and energy to support a family member or friend. Their compassion and commitment is invaluable to the people they care for, and this week is about celebrating them.
"The Carers Centre, the first of its kind in the North West, offers a great deal of support and guidance for all carers. It's very dear to me as I was heavily involved in its creation.
"I hope lots of people are able to get involved with the activities this week and get any helping hand they need."
Vicky Keeley, CEO of the Carers Centre said: "We're delighted to host a number of events this week to raise awareness and support the thousands of unpaid carers in Sefton.
"Our events will not only celebrate their dedication, but also provide a platform for them to connect, share experiences and access vital resources."
Unpaid carers
According to the most recent ONS census, there are over five million unpaid carers in England and Wales, and Sefton has the 5th highest number of young adult carers in the country. Anyone can be a carer, regardless of age, occupation or living arrangement.
Sefton Carers Centre provides free advice and support for unpaid carers across the Borough in a number of different areas.
To find out more information, or to book onto an event, contact help@carers.sefton.gov.uk or call 0151288 6060.