UKSPF 'Digital Connectivity for Community Facilities' grants programme: Round 3 now open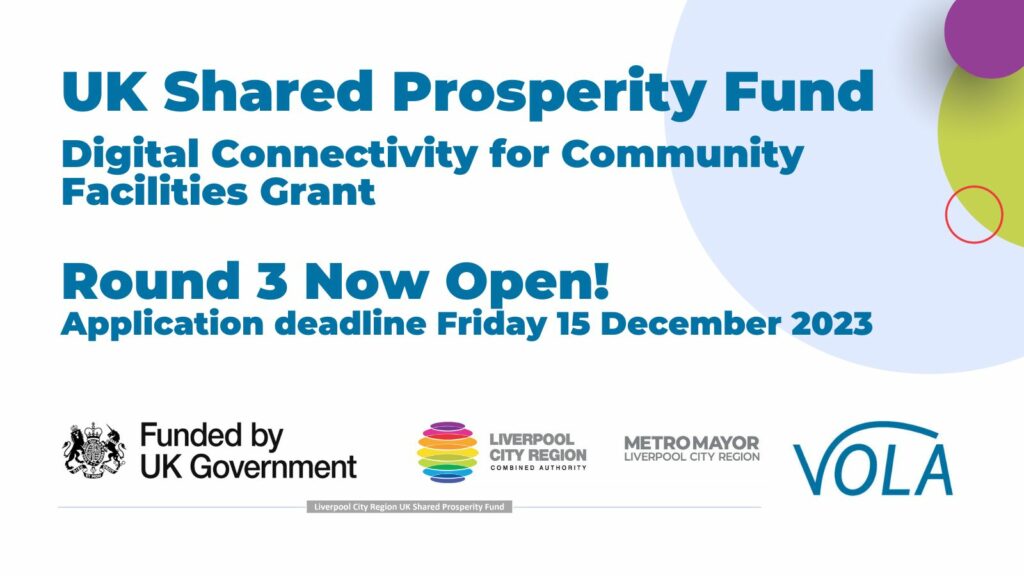 The third funding round of the UKSPF-funded Digital Connectivity for Community Facilities grants programme is now open.  The application deadline is 5pm, Friday 15 December.
A total of £297,500 is available in this round, with specific allocations for each borough (see FAQs document on VOLA's website).
If you don't already know about the fund, watch this short video to help you decide if it could be something for you.
The application form is available on VOLA's website, along with a range of supporting information to help you plan a good project and develop a good application. These include:
A helpful FAQs document – particularly useful for understanding what the funding can/can't be spent on.
Guidance on how to complete a good application.
Digital exclusion and deprivation data, which will help you to understand local need and enable you to assert this in your application.
An online map of local digital community facilities – so you can see what's already in your area.
Slides and recordings from the recent online briefing sessions.
VOLA particularly recommends that potential applicants look at the slides and watch the recording of the technical hints and tip briefing session.
For any queries, email ukspfgrants@volamerseyside.org.uk.