Community Within Communities: Our Voices to be Heard will engage, involve and celebrate Sefton's people and places.
The Communities within Communities project runs from October 2021 to January 2023 and is funded by the National Lottery Heritage Fund. We have engaged volunteers and community groups across the borough in a range of heritage activities that have celebrated Sefton's people and places.
As well as a community grants round, we have created a touring Historic Townships exhibition focused on the following areas:
Aintree
Bootle
Crosby
Formby
Litherland
Maghull and Lydiate
Netherton
Southport
Waterloo and Seaforth
Heritage Resources
Our Heritage Toolkit is designed for Voluntary, Community and Faith Groups in Sefton and provides the building blocks to running your own heritage projects. Through advice and guidance, we provide step by step information from taking an idea through to its delivery as a community project.
You can download the Heritage Toolkit by clicking the image below: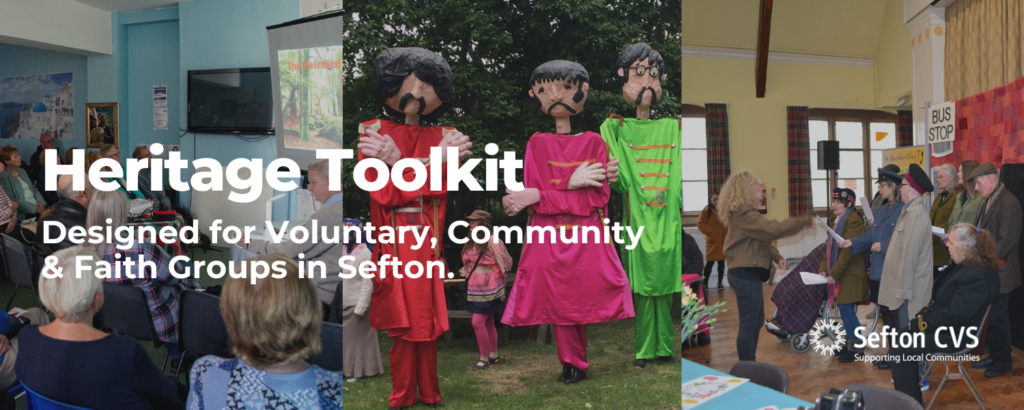 The Our Voice Resource provides a review of the Community Within Community Project. You can learn more about all the aspects of the project, including our Community Heritage Grants Programme, which supported 15 local organisations and the Township Volunteering Programme, as well as the project's legacy.
You can download the Our Voice Resource by clicking the image below: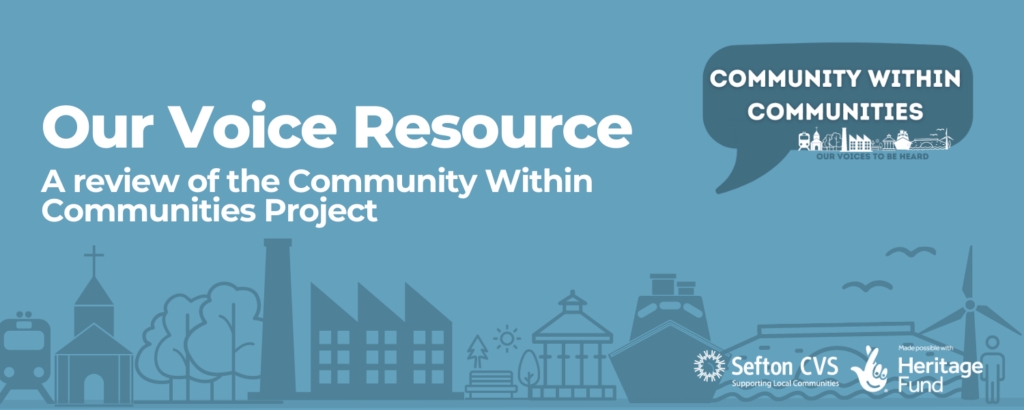 The programme of events for this project will help to promote Sefton's rich and diverse heritage and, in doing so, provide a springboard for future community development.
Contact Us
Maggi Aslet
Group Development Officer
Sefton CVS
Email: maggi.aslet@seftoncvs.org.uk