Based in Crosby, we offer drop-in sessions between the hours of 5-11pm on Friday (by appointment only), Saturday and Sunday to give adults aged 18+ a place of safety as an alternative to A&E.
We offer one to one support and a social space with refreshments, to reduce distress and better manage crisis situations.
We can also provide support via phone, Zoom or email.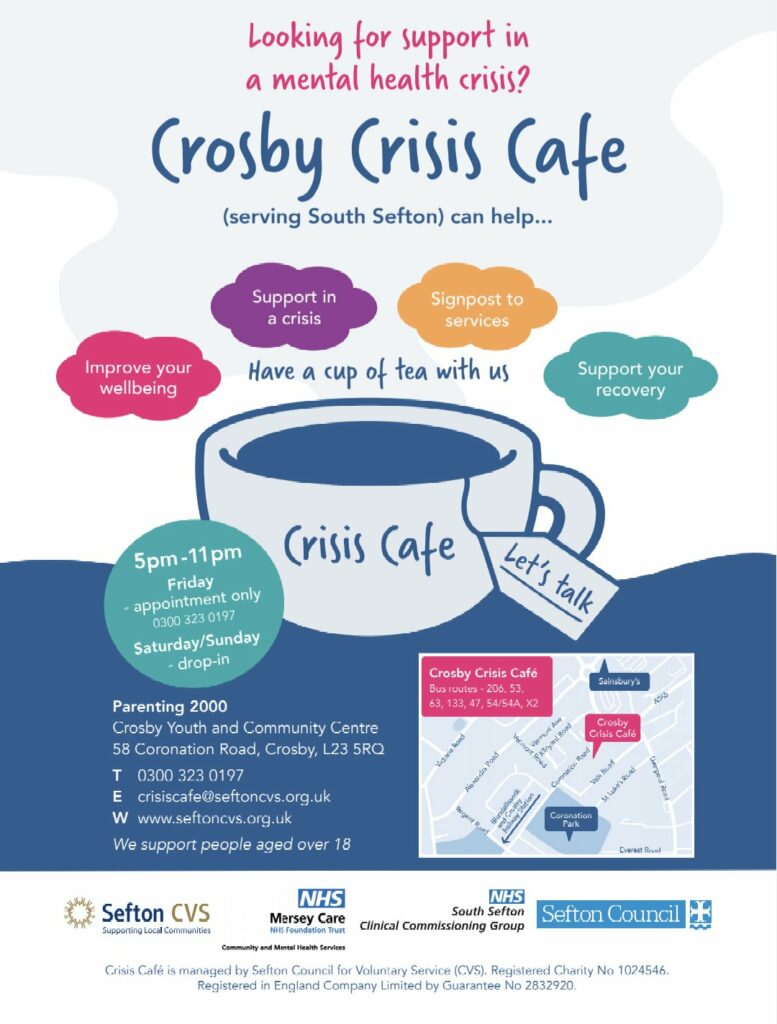 Download the Crisis Cafe flyer
Our address is:
Crosby Youth and Community Centre
58 Coronation Rd
Crosby
L23 5RQ
Contact Us
Please call 0300 323 0197 for further information, including professional referrals or alternatively email crisiscafe@seftoncvs.org.uk.