Sefton Safeguarding Adults Board – Safeguarding Training Audit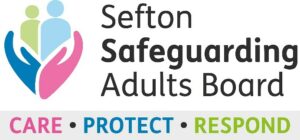 The Learning and Development Safeguarding Adults sub-group are reviewing the current training provision, delivery, and flexibility of delivery styles across each partner organisation.
The training audit will aim to identify what safeguarding training each partner is delivering including the level, aims and learning outcomes, delivery style and target audience. The data gathered will enable the sub-group to identify any duplication, opportunities to standardise safeguarding training (where possible) and any gaps in our current offers that need addressing.
Click here to complete the training audit
If you have any questions regarding the audit or require support please contact Jan Campbell at Sefton CVS via email: jan.campbell@seftoncvs.org.uk
The deadline for completion is Monday 23 May 2022.
Please return completed questionnaires to Hannah Neary, Safeguarding Adults Board Support Officer at Hannah.Neary@Sefton.gov.uk